Is the pursuit of personal artistic growth enough to justify doctoral studies in music?
The justification for doctoral degrees should not be confused with students' interests in personal development according to researchers Mieko Kanno, Guadalupe López-Íñiguez & Heidi Westerlund.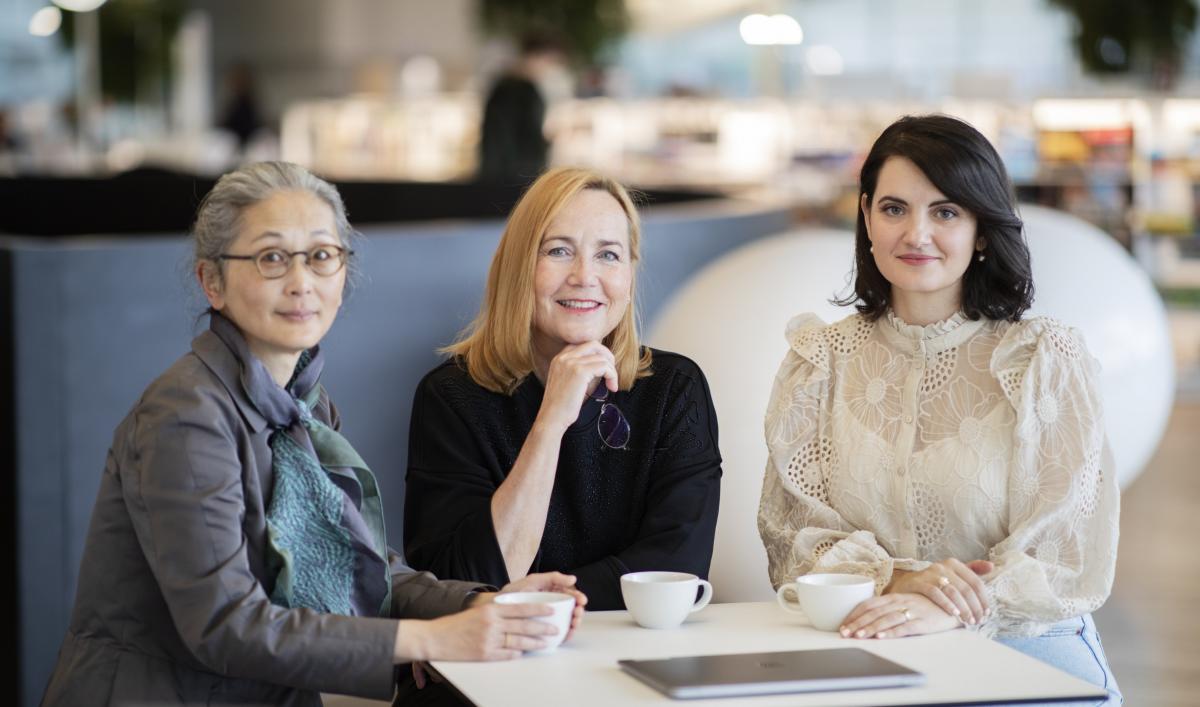 Today, research is expected to save the world, solve vexing problems, and create a better future for society. However, according to our recently published article (Kanno et al., 2022), this may not be the typical vision for candidates entering artistic doctoral studies in music. Instead, the choice to pursue artistic doctoral studies is often justified by reasons such as the possibility to continue studies after the master's degree – allowing musicians to delve deeper into their own art-making as well as secure funding to help make a living.
We may thus ask: Is a musician's individual growth sufficient reason to justify doctoral studies? In contrast, how is artistic research in music of value for the rest of society? Or, should it be?
This individualistic focus and self-centered motivation for artistic doctoral studies has recently been explored through our multidisciplinary work with several musicians in the REACT Erasmus+ funded project, where the Europe-based doctoral candidates reflected on how artistic research helped them to develop:
"… a more nuanced observation of [their] own practice, and further, to develop a language for such observation, a lifelong love for learning, and the ability to analyze the learning process… and focus on… a more varying range of individual musical expressions." (REACT, 2021, pp. 19-20)
Naturally, of course, all doctoral studies – even, for example, in medical or natural sciences – are also meant to encourage the student's own personal growth and interests. However, the justification for doctoral degrees (and the public funding that sustains them) should not be confused with students' interests in personal development. Let us revisit what the Research Excellence Framework says about what counts as research:
[Research] includes work of direct relevance to the needs of commerce, industry, culture, society, and to the public and voluntary sectors; scholarship; the invention and generation of ideas, images, performances, artefacts including design, where these lead to new or substantially improved insights; and the use of existing knowledge in experimental development to produce new or substantially improved materials, devices, products and processes, including design and construction… It also excludes the development of teaching materials that do not embody original research. (United Kingdom Research Institute, 2019, p. 90)
The Research Excellence Framework states that artistic research ought to enhance understanding, critical thinking, and relationality beyond the scope of the doctoral candidate's individual learning. Only then will researchers be able to demonstrate the relevance of their research to their field and to broader culture and society. The pursuit of individual artistic growth without a connection to society at large seems – from this perspective – not to be enough to justify doctoral-level studies.
Similarly, the recent international Uniarts Helsinki's Research Assessment regarding Sibelius Academy's artistic doctoral studies addressed the following apparent weakness: the academy should "[u]se a more refined understanding of artistic research to distinguish doctoral work that substantially evolves around and produces excellent artistic research outputs from doctoral work fundamentally geared towards outstanding professional development" (Palonkorpi & Alatalo, 2022, p. 106). In this light, we should then ask: Are there effective tools to distinguish artistic research from outstanding artistic development?
While we may have multiple understandings of how artistic research relates to society, the panel also suggested that "the recognition of artistic research by national funding bodies should be pursued resiliently and efficiently, pointing to the extrinsic value of artistic research (linked to evidence of its societal impact)"(p. 109).
We can further ask, does our institutional discourse support this partition between art and research? The word 'and' is often understood as a contrasting demarcation between art and research – generally called science, to emphasize the difference – rather than a joining-together of the two in a unique way. This dichotomy is often embedded in the music practitioner's mindset: 'art' is thought to be personal and about the artist, while 'research' is impersonal and about the world. Of course, this is not the reality: research can be as personal as art, and both can connect us with the wider world (audiences, issues, discourses, styles, etc.). They can both give us a voice in the world and provide a platform for values to be shared with or tested by others.
The painful question of "so what?" should also be asked, if we accept that producing better artists does not qualify as a rationale for doctoral studies. It has never been the case, and will certainly not be in the foreseeable future, that good artists need to study in doctoral programs. Of course, artistic research can improve an individual's artistic contribution to society, but we also know that the process of becoming a better artist continues to take place outside of doctoral programs and universities.
We should therefore ask, what is the responsibility of higher music education teachers and leaders in helping artistic doctoral candidates expand their horizons for knowledge production beyond the 'me-search'? How can this expanding view be shared as actual education practice? We also need to ask what the rationale for an artistic researcher's post-doc stage or potential research career will be, if it must be different from doctoral studies that focused on themselves?
Writers
Professor Mieko Kanno, Associate Professor Guadalupe López-Íñiguez & Professor Heidi Westerlund, Sibelius Academy, University of the Arts Helsinki
References
Kanno, M., López-Íñiguez, G., & Westerlund, H. (2022). Composers' reflections on the relevance of artistic doctoral education in Finland: From self-development towards knowledge exchange and knowledge creation. Trio journal, 11(1-2), 39–60.
REACT – Rethinking Music Performance in European Higher Education Institutions. (2021). Artistic career in music: Stakeholders requirement report. UA Editora.
United Kingdom Research Institute (2019). REF 2021: Guidance on submissions. Available at: https://www.ref.ac.uk/publications-and-reports/guidance-on-submissions-201901/
Palonkorpi, R., & Alatalo, A. (Eds.) (2022). University of the Arts Helsinki Research Assessment 2021-2022. University of the Arts Helsinki. https://taju.uniarts.fi/handle/10024/7645
Puheenvuoroja taiteesta ja yhteiskunnasta
Blogissa taideyliopistolaiset ja Taideyliopiston ystävät pohtivat taiteen merkitystä ja tulevaisuutta.
Uusimmat julkaisut
---
---
Seuraa blogia