Outside perspectives: an interview with Sid Hille
The path to composer was not an immediate one for Sid Hille. Becoming a composer in Finland meant overcoming unique challenges faced by outsiders. An outsider not only by nationality, the the German-born Hille is also an outsider by training—having received a formal education in jazz piano from the Netherlands.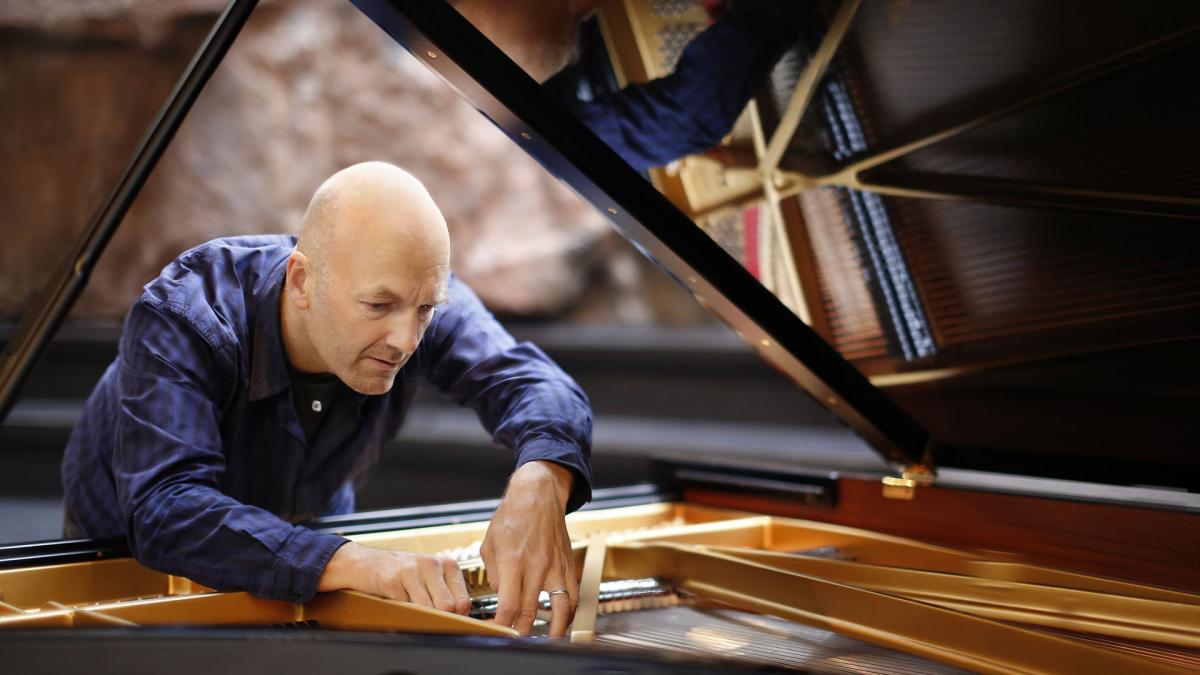 Even though Sid Hille is our student's mentor, he is not a Sibelius Academy alumni.
Text: Stephen Webb
Settling in Central Ostrobothnia in 1994, Sid Hille took a position at the Kokkola Conservatory's jazz program. He busied himself with rehearsals, touring and, as he puts it, "writing some pieces." Hille didn't see himself as much of a composer, he "made the distinction between writing pieces and composition." It wasn't until 2001, when he secured a regional grant from the Finnish Cultural Foundation that things shifted. The grant stipend gave Hille three full months to compose a work for jazz trombone and orchestra. Hille remembers the "intense flow experience […] I realized that this was what I want to do."  
In part, it was making that first fully notated score that changed Hille, who then understood that for him "the difference [between writing pieces and composition] is tied to the orchestral thinking. The score." The project helped him to see and develop his own orchestral attitude towards composition. Hille received added confidence from Music Finland's efforts to engrave the parts. He notes the care and seriousness with which they handled his work.
One year later Hille left his job at the conservatory and moved to Helsinki in order to pursue his passion for composition. Hille continued his career as an active performer, touring both in and outside of Finland and eventually establishing a regular concert series at Temppeliaukion Kirkko. By 2002, reviewers began noting a transition in style. Smiling, Hille says, "I got reviews that it was hard to tell where the composed passages end and the improvisation begins"—he's ran with that idea ever since.
2004 was met with equal parts opportunity and friction. Jazz Composer Pessi Levanto organized a collaboration project for jazz composers to write works for the Zagros Ensemble. "I chose to write a string quartet," he says boldly, "a 3 movement piece of about 16 minutes." But members of the classical community discouraged the effort. Several contacts suggested he abandon the idea altogether and not "try to cross borders." Building a career in Finland meant facing such tensions—and even after 16 years those ghosts still loom.
Hille became an inductee to the Finnish Composers Society in 2007. The move was an important step in helping him to feel both seen and accepted as a composer. Within the association he has been a very active member, currently holding a seat on the society's diversity board.
Still, things haven't been easy. "I feel a part of the group but it's not self understood […] I feel that I have to justify to myself why I'm there […] I have to prove that I deserve to be there." Even having acquired professional fluency in Finnish, language barriers and other social scripts remain difficult to maneuver. He describes the simultaneous tension between being withheld and the want to be social that exists in Finland. "What it does to me is that I'm trying to be constantly aware of being outgoing because this is my personality while taking into consideration the boundary that exists here." To that point, Hille's efforts to build a career have at times been met with skepticism. He rattles off instances where he was told his 'American' approach to socializing and networking might be seen as aggressive.
In general, Hille remains positive about his experiences. He's happy to see the openness of Finnish society today, noting the increased interest people have taken to hear about his outsider perspective. With an active calendar for 2020 and a line-up of coming commissions, he rests assured knowing that his efforts have paid off.  His unique story provides a path for composers who enter the community from different walks of life. For the author of this story, Hille is a reminder that it is possible to build the career you want in Finland—not the one expected of you.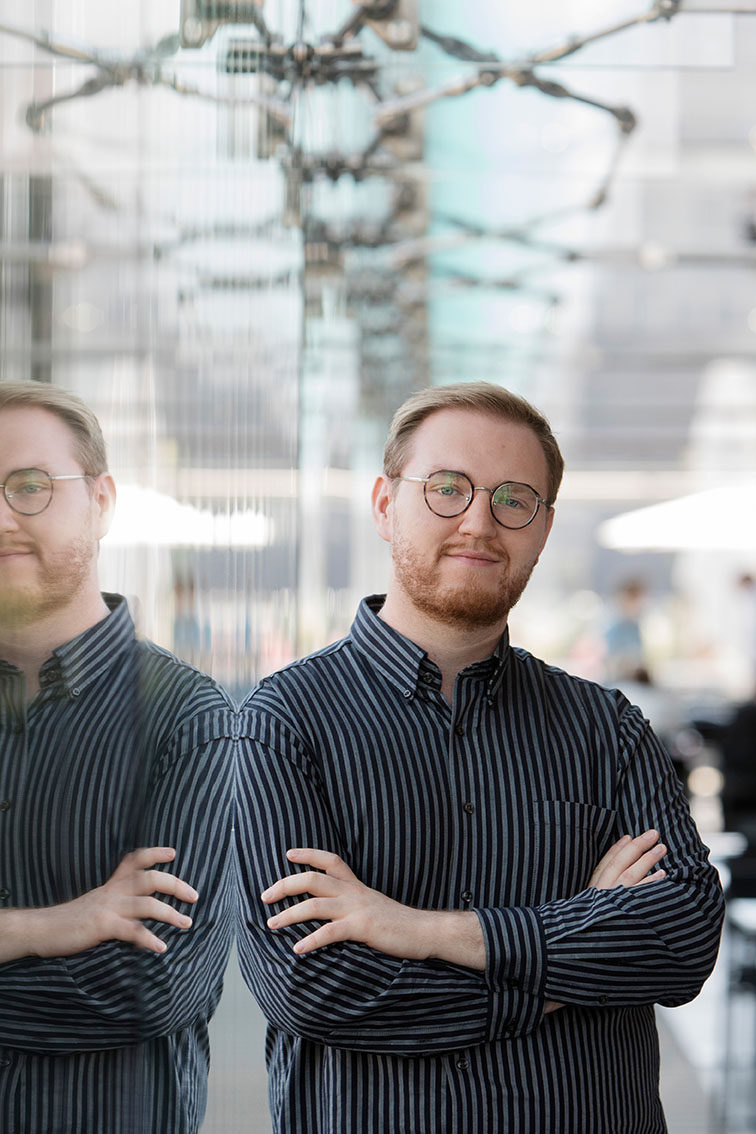 The author is a Sibelius Academy student participating in the student-alumni mentoring programme.
Kuulolla
Tässä blogissa kerromme sanoin ja kuvin siitä, mitä tapahtuu Taideyliopiston Sibelius-Akatemian luokkahuoneissa ja käytävillä, arjessa ja juhlassa, ehkäpä joskus jopa konserttilavan takana! Tapaamme ajankohtaisia ihmisiä, jotka kertovat siitä, mitä juuri nyt on meneillään.
Latest posts
---
---
Seuraa blogia