Artificial intelligence and copyright: can there be originality in AI-generated works?
On 19 April 2021 at the KuvA Research Club evening Heidi Härkönen, a lawyer and doctoral researcher at the University of Lapland, is giving a lecture on Artificial intelligence (AI) and originality. The lecture delves into the copyright issues related to works of art that are not created by humans and enlightens the legal effects of increasing use of AI in the arts and other "creative" contexts.
Is the work of a visual artist or composer more valuable, in terms of copyrights, than the result of creative work by a fashion designer?
No objective novelty is required of a work from a copyright perspective. Put it in other words, it is enough if the work is new to its author. However, if the work was created partly or entirely by a non-human factor, the situation becomes more complicated.
The changing perception of creativity
Artificial intelligence (AI) is a field of computer science involved in developing a capacity of the computer to behave as an intelligent entity.[1] Creative outputs by artists and designers are increasingly being challenged by AI-generated works.
In the past few years, computer programmers have created algorithms that, instead of solving complex issues or instruct computers to sort data, allows them to create original work without any direct human influence. It is gradually changing our perception of what creativity and originality can be.
AI and new questions about copyright law
The fashion industry provides a particularly fascinating research context for contemplating the copyright issues related to the use of AI.
"In the EU copyright regime, any work can be protected by copyright, as long as the work is original. However, can there be originality in AI-generated works? Could AI-generated works be considered as copyright-protected subject matter?" (Via Heidi H.)
The development of artificial intelligence poses new difficulties for the copyright system, which is primarily created to protect the creative efforts of human creators. For that reason, the changes caused by artificial intelligence also raise questions about copyright law. The latest changes in EU legislation affect the copyright tradition and the assessment of originality.
Ability to "create" by GAN [3]
The ability of artificial intelligence to "create" is mostly based on mimicking existing fashion designs using GANs based on borrowing elements from existing models of other factors.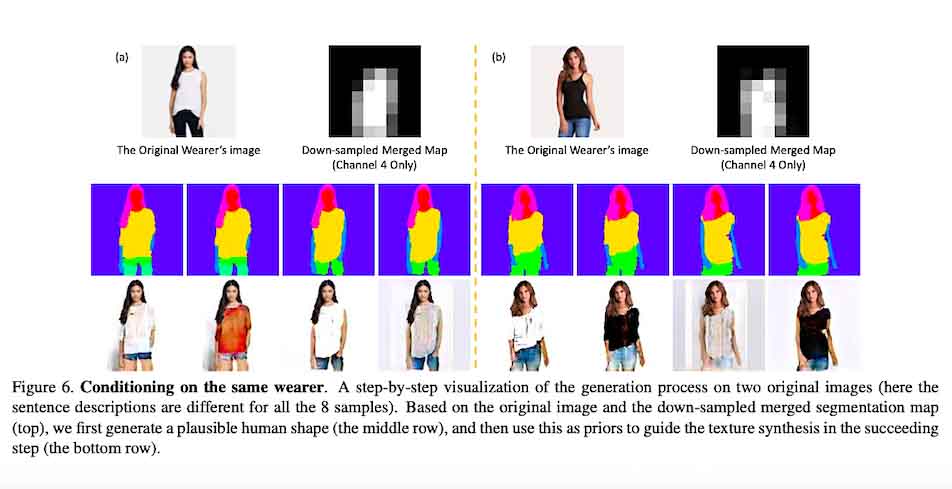 Not an author-like subject
If the set of images used by GAN consists of original works, the future work must be changed sufficiently to avoid infringement claims. It should no longer be substantially similar to the original source. This sounds reasonable when comparing the situation to a case where an artist makes changes to some of the works originally made by other artists. "…if artificial intelligence makes only minor changes to the source of inspiration, artificial intelligence is an offender, not an author-like subject." (Via Heidi H.)
Facing the problem of originality
When the use of artificial intelligence by artists and applied artists becomes more widespread and as machines are more able to produce creative works, further blurring the distinction between human-made and computer-made artwork.
Large advances in computing and the large amount of computing power available may question the difference. When a machine is given the ability to learn styles from the large sets of content, it becomes even more skilled human imitator.
In the future, it may be difficult to be able to distinguish between human-generated and machine-generated content. We are not yet there, but soon it has to be decided what type of copyright protection we should give to the new works created by intelligent algorithms with little or no human intervention.
Open questions and obscure matters
AI and authorship involve many open questions and obscure matters, such as whom the law considers the person who makes the arrangements for the birth of the artwork. Should the law acknowledge the contribution of the programmer or the user of that program? In a physical world, this is like asking whether copyright should be given to the developer of a certain colour shade or to the painter who uses that colour.
Existing ambiguities can be problematic in the digital world. On the one hand, copyright is with the user, the author, who uses a program like Photoshop to create their work. Nevertheless, when it comes to AI algorithms capable of producing a work, the user's contribution to the creative process might be simply pressing a button while the machine does the rest.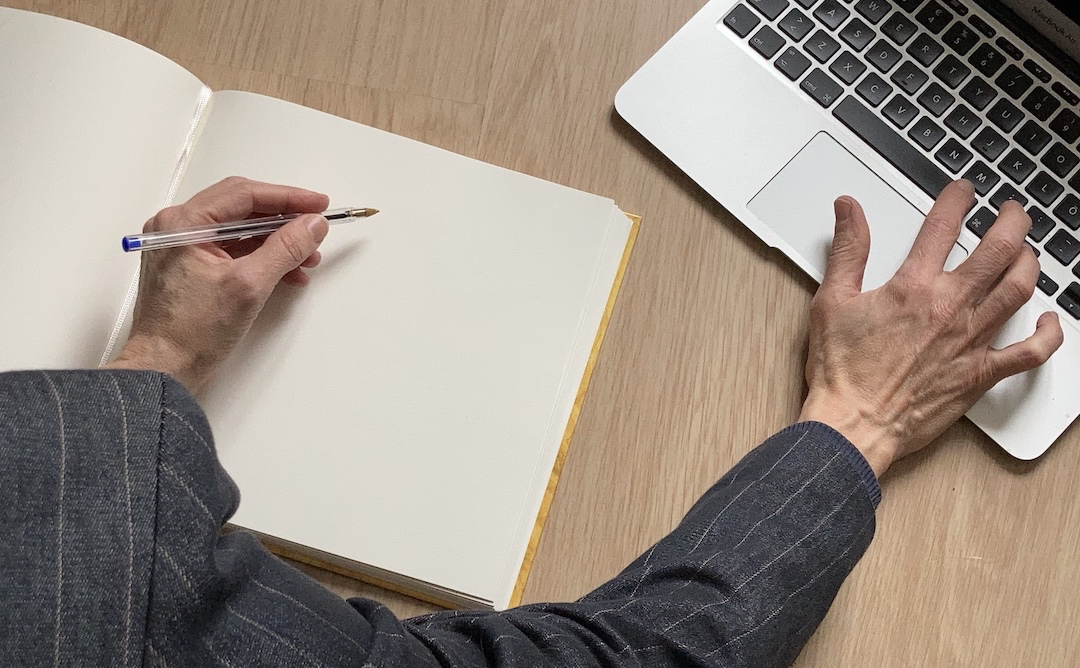 On the other hand, the inclusive design processes made possible by digitalization, and now by AI, open up creative work to a wider range of users. The essential question, still, is to what extent do we want to stick to the traditional, continental copyright tradition building on author and work thinking and, accordingly, how many steps we are prepared to take towards machine-oriented copyright laws?
Mia Seppälä, doctoral researcher
References
[1] Stuart J. Russel & Peter Norving, Artificial Intelligence: A Modern Approach 3rd Edition, Pearson Education, 2010.
[2] Heidi Härkönen. IPR University Center. Online publication: AI Fashion designers Bring Along Both New an Wintage Copywrigh Issues. 2.9.2020, 5/2020.
[3] Bryant Son. Opensource.com. online publication: Introduction to generative adversarial network (GAN). 26.4.2019. Retrieved 25.3.2021.
[4] Shizan Zhu, Sanja Fider, Raquel Urtasum, Dahua Lin Chen, Change Loy. Computer Science, Computer Vision and Pattern Recognition. Cornel University. Online publication. Be Your Own Prada: Fashion Synthesis with Structural Coherence.19.8.2017. Retrieved 26.3.2021.
Google. 2016. Henry Ford Museum. IBM Marchesa Cognitive Dress. Retrieved 26.3.2021.
If you are interested in joining us on 19 April 16.30-18.00 at KuvA Research club, please contact Denise Ziegler (firstname.lastname@uniarts.fi).
KuvA research activities
This blog highlights the activities of the research unit and doctoral programme at the Academy of Fine Arts Helsinki | Tämä blogi esittelee Kuvataideakatemian tutkimusyksikön ja tohtorikoulutusohjelman tapahtumia ja toimintaa | I den här bloggen presenteras verksamheten och evenemangen vid Bildkonstsakademins forskningsenhet och doktorandprogram
Latest posts
---
---
Follow blog