Meet the librettist: Glenda Dawn Goss
All the truths we cannot see is the first opera libretto Glenda Dawn Goss has written.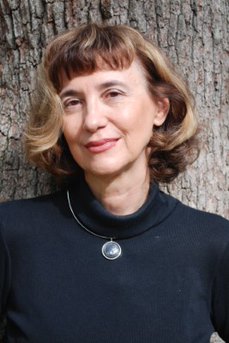 Glenda Dawn Goss, a native of St. Simons Island off the coast of Georgia, is an author, pianist and former Professor of Music History and Head of the Musicology Division at the University of Georgia until she accepted the invitation to become editor-in-chief of the Sibelius complete edition in Helsinki.
Currently a docent at the Sibelius Academy, she has been a National Endowment for the Humanities Research Fellow, a Fulbright research professor, the Finlandia Foundation Lecturer of the Year (2012–13), and in 2019 received the Swedish Literature Society's Pacius Memorial Award for contributions to Finnish music and culture.
Along with several biographies, including the award-winning Sibelius: A Composer's Life and the Awakening of Finland (2009), Glenda Dawn Goss has created radio programs for National Public Radio in the United States as well as for YLE in Finland, the BBC and Australian National Radio. All the Truths We Cannot See is her first opera libretto.
All the truths we cannot see – a Chernobyl story
All the Truths We Cannot See: A Chernobyl Story is an opera by Uljas Pulkkis and Glenda D. Goss. It is produced as a collaboration between Uniarts Helsinki's Sibelius Academy and the USC Thornton School of Music. Students from these institutions join forces in an opera production, which will premiere in Helsinki on 15 March 2022. The American premiere will take place in Los Angeles on 21 April 2022.
All the Truths We Cannot See: A Chernobyl Story explores the explosion that happened at a power plant in Chernobyl, Soviet Union in 1986, as well as its reasons and consequences.
This blog reveals the background stories and people behind this project and also represents some expert articles discussing the relation between opera and the environment.
Read more about the All the Truths We Cannot See: A Chernobyl Story opera
Latest posts
---
---
Follow blog