SiBa cats in California: LaExperience 2022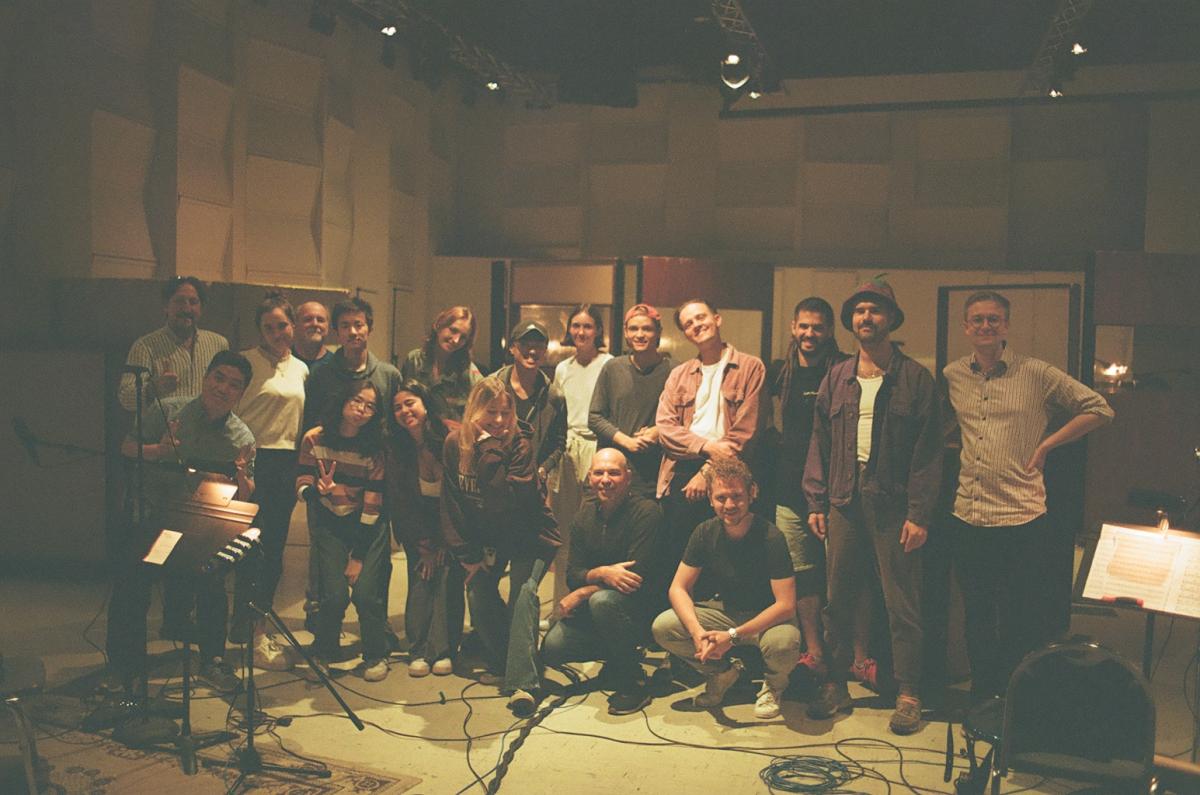 October 9th
On a sunny afternoon, me and Jussi Koski-Laulaja meet at an overpriced coffee joint at the Helsinki airport. Both have barely slept last night, preparing for the incoming time difference. We we're about to head to L.A. for 1,5 weeks and we have no idea what to expect. We step on the plane and magically, we switch continents and when we get to warm California, only an hour has passed.

We find an Uber that takes us on a ride on the six lane highways at peak rush hour. We arrive to the USC Hotel where we are greeted by professor Richard Smith, who I felt to be the epitome of a west coast musician. Easy going, funny, relaxed and good vibes. Right away we felt very welcome! After a quick negative covid test, we join a dinner table where people from all over the world are already sitting. We have some time for quick name introductions and small talk, but the long flight started to make itself known and we hit the bed quite early, since next day was scheduled to start early.
October 10th, 11th, 12th
After a somewhat good but light sleep, we gather at "music 101", a classroom equipped with a full backline and a grand piano. People for this years project came from Finland, Norway, Netherlands, Spain, Italy, Australia and Singapore. The leaders of the project professors Tim Kobza and Richard Smith introduce themselves again and turns out they are both guitarists, and pretty darn good ones.

The purpose of us being together was to prepare for a recording session on Thursday 13th. The timeframe was quite short and we had to come up with a strategy that everyone gets to be a part of some production, but the group had a great team spirit right from the get go. After some time just wondering around campus (felt like a small city), finding a place where gratuity money from the university worked for beer and tacos and getting to know each other we came up with groups to collaborate in and got to it.

I had a great pleasure to work with a singer songwriter Gemma Navarro from Australia. I helped to harmonise a great song that she had the melody and lyrics for on a voice memo. Thanks to wonderful side instrument piano tuition from the jazz department, I came up with some nice stuff. Later pianist Chris joined us and we put some extra movements and arrangements in to the form and then I made the final rhythm section arrangement for the studio. It was very exciting to work on this type of music while in the prime city of laid back r'n'b grooves in the world.

While preparing for the recording, we had a chance to see some of the teachers, courses and concerts at USC. Some highlights for me were: seeing Bob Mintzer perform his Herbie Hancock arrangements with a big band, Bob playing with the Yellowjackets in the same concert, meeting the legendary pianist Alan Pasqua and discussing about his diverse career and hanging just a bit with the local jazz students. The skill level of the students was generally very high, but all and all, I have to say I felt very proud to notice, that the level here in Finland is also so high, that the level at USC didn't shock me in any way when it came to jazz music.
October 13th Recording session at East West Studios
The cool thing about the city of LA is that so much great music has been made there in various studios. The city itself is in actually somewhat ugly with huge and wide driveways dominating the space. The sunshine, warm weather and mountains are a nice thing though, but the amount of cars is just ridiculous. After three days of working on the music and hanging around, the project sort of stepped up a notch in the level of LA:ness and we went to the legendary East West Studio and to the room "studio one", where for example the "Wrecking Crew" worked in the 60s, Frank Sinatra recorded his biggest hits and some parts for MJ's Thriller were recorded.

Our group didn't actually have a drummer so a local student named David McInnes joined the session and absolutely nailed the songs on first or second take like it is expected from someone studying drumming in that city. We recorded seven different songs. The tunes had all sorts of nice details such as a four piece wind/brass section, 15 piece "choir", Norwegian Hardanger fiddle and the Chinese Pipa a four string instrument played with a pick in all five fingers. I got to play bass in three tunes from which one was a jazz trio piece (bass, piano, flute) written by Chris Mueller and then on Gemma Navarro's r'n'b tune. On the third tune both me and Jussi (he came up with a killer guitar pattern for it) worked and it was a pop/r'n'b tune by Amelia Thompson from Australia.

After recording, we went for a nice meal at a Thai restaurant. Me and a small group of students (all jazz musicians) went to visit the legendary Baked Potato jazz club that night to see local legendary cats shredding. The band consisted of Oz Noy, Anderw Synowiec, Hadrien Feraud and legendary drummer Marvin "Smitty" Smith. The place was grooving, big time. After that we joined the rest of the group for some extracurricular nightlife experiences.
October 14th and 15th
The following day Richard and Tim had arranged some quality fun after the work of the week was done on previous day. We hopped on a bus that first drove us to the Hollywood Bowl, where we got to see a detailed behind the scenes tour of the venue. At least for the more nerdy folks this was a treat since we heard some great stuff about how the sound system is calibrated etc. Next stop was Santa Monica where we went for lunch to a Mexican spot where they served HUGE Margaritas (at least a litre). Then we took a moderately tipsy walk down the Venice beach. After the leisure day, we got to experience the LA traffic since a 20km trip back from the beach took almost 1,5 hours back to the hotel. At the bus we said last goodbyes to Tim and Richard. We spent the last night hanging together and saying goodbyes to those who had to leave very early. The following morning everyone left back and we had several farewell moments. Me and Jussi stayed in LA for another 5 days but that's another story…
Summary: great people, great facilities, great music, great food, great weather, tons of inspiration! We couldn't have asked for more!
Tuomas Talvi, Master student at the Jazz department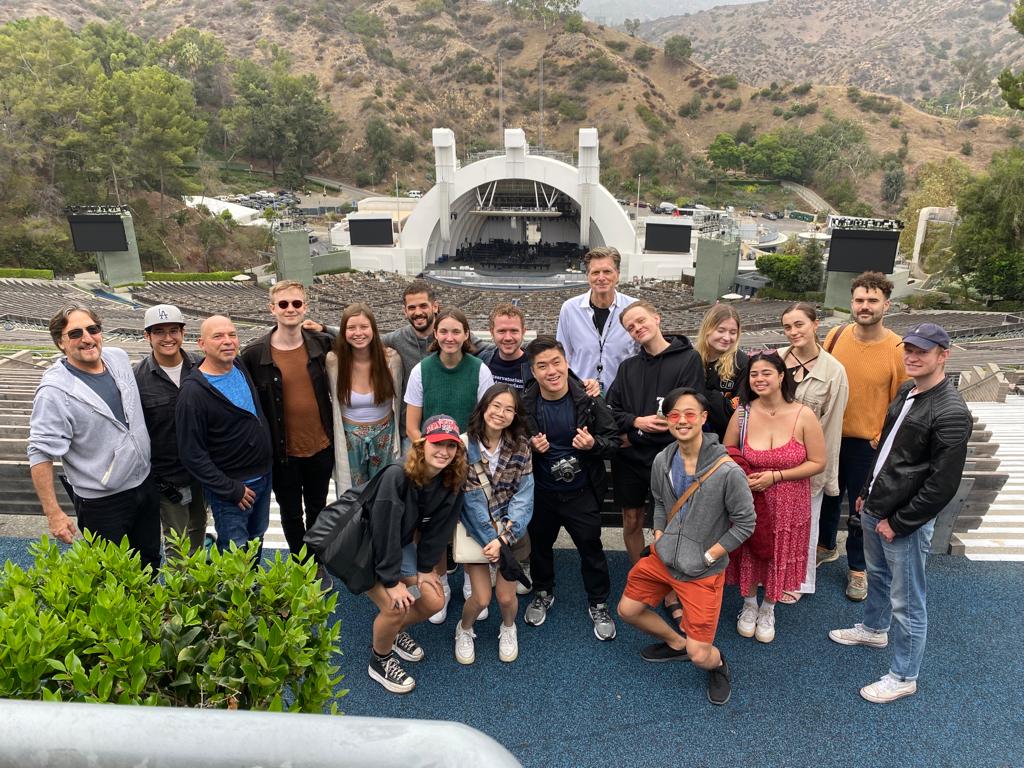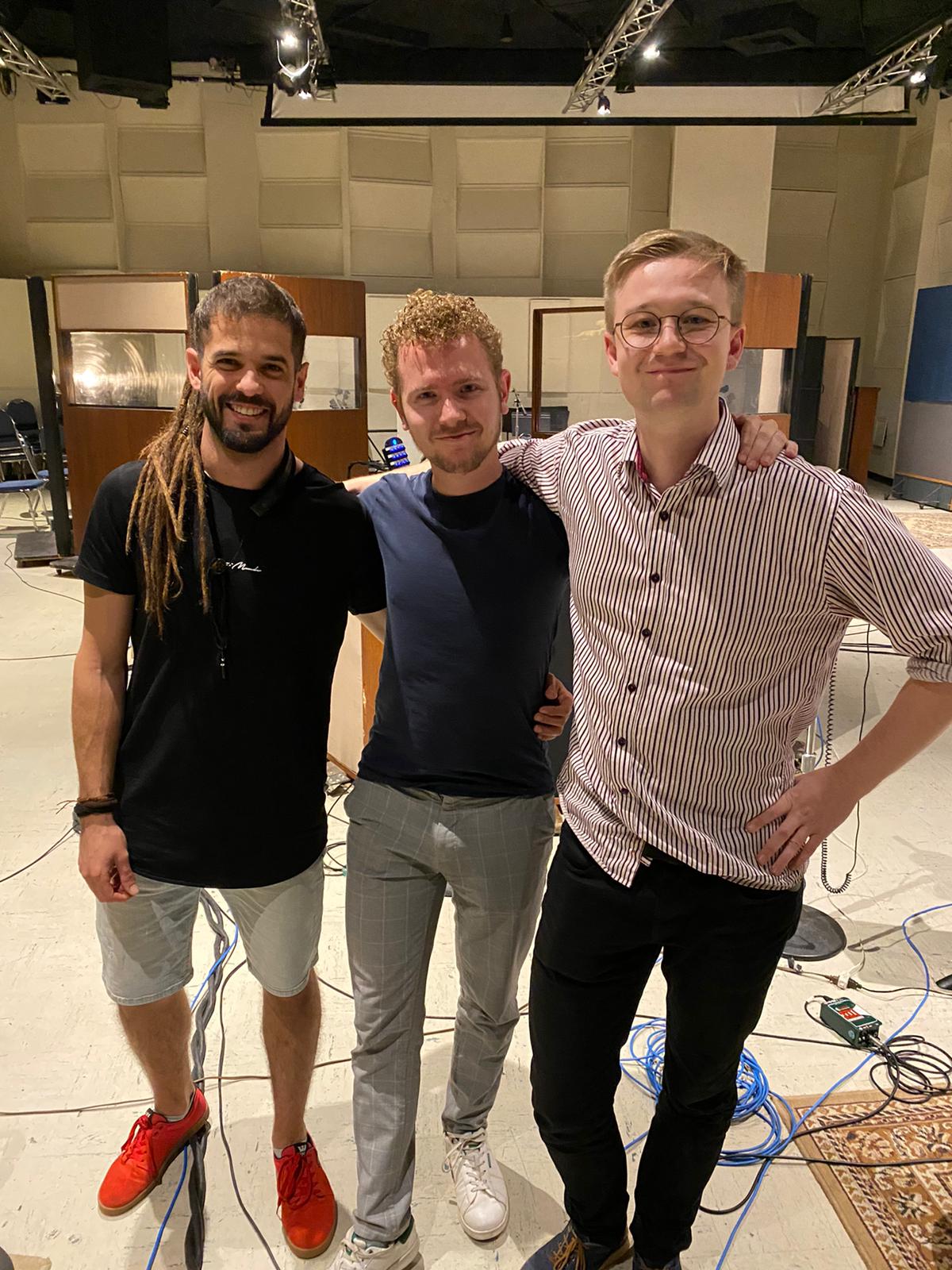 Dig Sibis Jazz
Things that are happening at the Department of Jazz at the Sibelius Academy.
"Jazz is not a what, it is a how. If it were a what, it would be static, never growing. The how is that the music comes from the moment, it is spontaneous, it exists at the time it is created. And anyone who makes music according to this method conveys to me an element that makes his music jazz." -Bill Evans
Latest posts
---
---
Follow blog