Conducting student meets the BBC Scottish Symphony Orchestra!
"Conducting the BBC Scottish Symphony Orchestra has been my best conducting experience yet.", says Erle Kont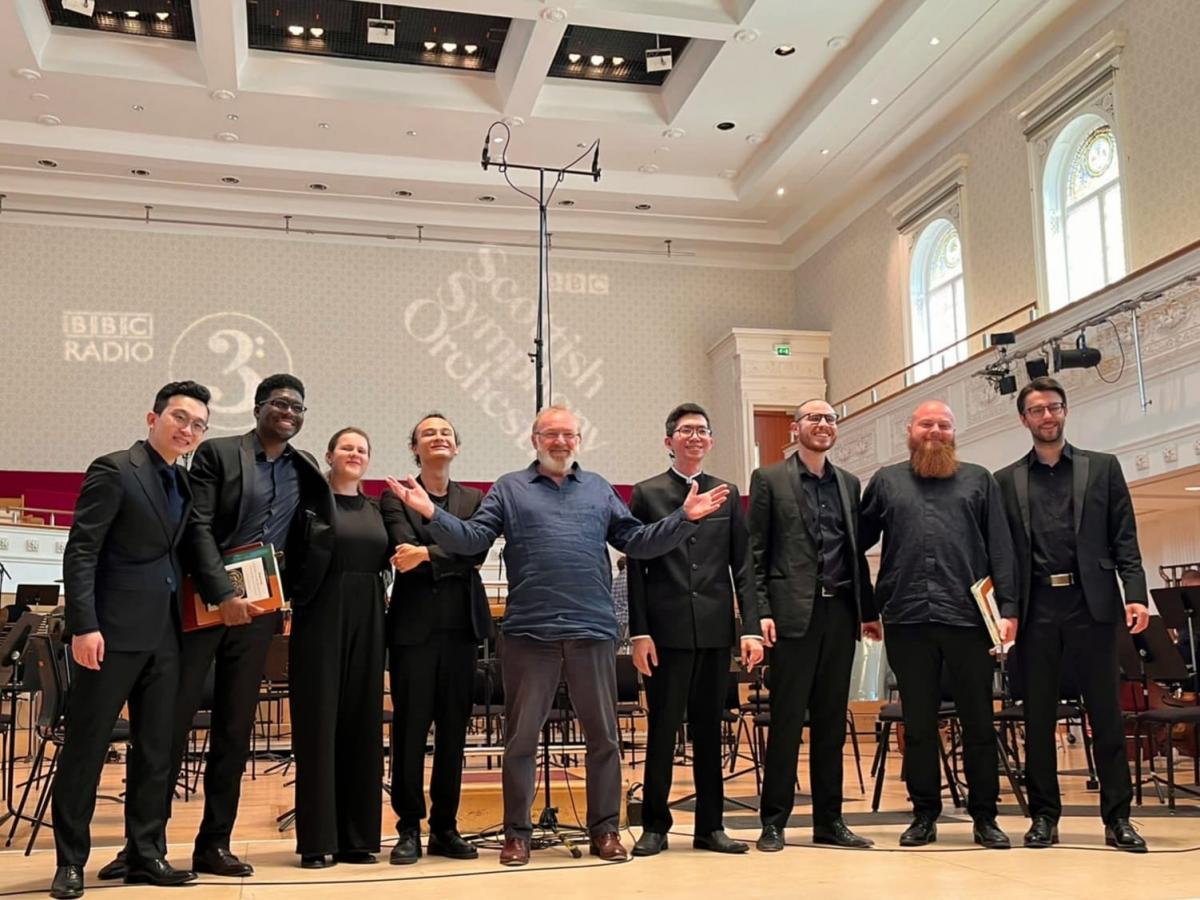 This summer I got the amazing opportunity to conduct the BBC Scottish Symphony Orchestra in Glasgow.
This masterclass brought my musical skills to a whole new level. It all started with the vigorous preparation I did in Helsinki, when I poured all of my time into studying the scores. I have to thank Sakari Oramo, Arturo Alvarado and Petri Komulainen for their generous help in making me ready to conduct such a high level orchestra and to really understand the scores inside and out.
The masterclass with Martyn Brabbins started with two days of preparatory lessons where we were conducting two pianos. The pianists were excellent players and conductors, which made even the preparation for the real event of meeting the orchestra a musically rewarding experience.
All the other students besides me came from different universities from the United Kingdom. I was also the only woman of the eight students who were selected to participate in the masterclass. There was one person of colour represented as well. Our teacher Martyn Brabbins as well as the pianists and the fellow students were extremely welcoming and open, which was one of the best parts of the whole experience. During the week we spent all of our time together, also encouraging and giving each other feedback on our performance, which is always so beneficial. I feel I really made some meaningful friendships there. I am happy when I think that this was just the start of the three year long collaboration of Sibelius Academy and Royal Conservatoire of Scotland, so I hope I get to reconnect with the people I met there again.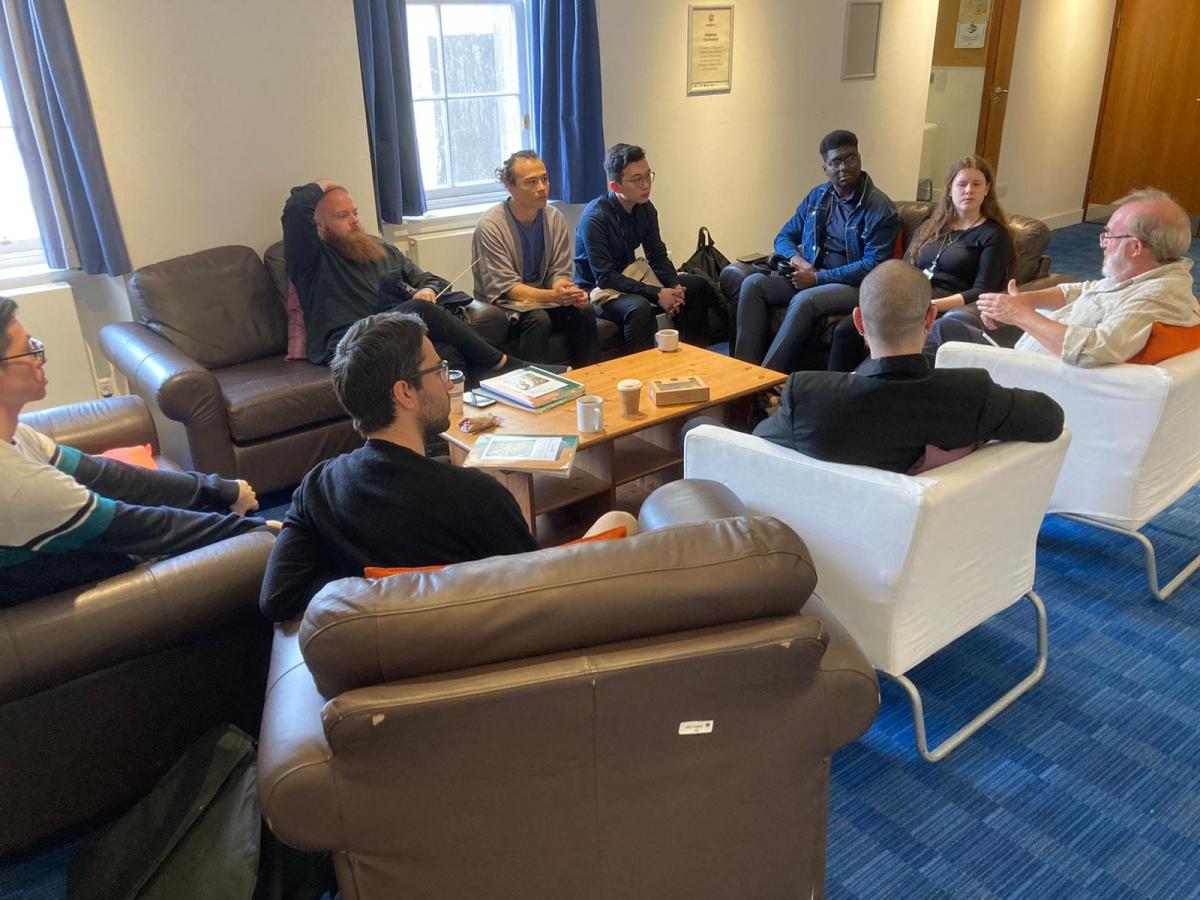 Conducting the BBC Scottish Symphony Orchestra has been my best conducting experience yet. The artistry and music making of this ensemble is parallel to none. Mr. Brabbins was so on point when he told the orchestra: "It is terrifying to stand in front of you simply because of how brilliant you are. You are so brilliant individually and even more so together." Listening to this orchestra make its warm and lovely sound was a beautiful experience. The subtle phrasing and details that the players brought forward was something unlike I had ever heard before. They were the kindest orchestra, who gave genuinely positive and uplifting feedback. They were really paying attention, eager to make contact and to share the beauty of music together.
It was the first time for me to conduct a full size symphony orchestra, which wasn't that big of a difference or as difficult as I was expecting. During the week we worked with Mr. Brabbins to focus my beat to be the smallest possible. I learned how to let a great orchestra play and not get in the way by trying to control the tempo too much.
This short experience taught me a lot and most importantly made me think and search for new ways of approaching conducting. My peers have been surprised by my rapid progress during the summer months away from school. It has been mostly thanks to the mental shift that this experience sparked in me.
I am very grateful for this opportunity. It has given me a clear direction as a conductor of what kind of an orchestra I want to be leading and what kinds of people I want to be working with. Thank you!
Erle Kont (master student of orchestra conducting)
Sibelius Academy, University of the Arts Helsinki
Sounding together
In this blog you can take a look at the international everyday life and hightlights of the ensemble and orchestra playing and singing of the Sibelius Academy's Department of Classical Music, presented through the eyes of our staff and students. Visit behind the scenes of our orchestras, choirs and chamber music activities.
Latest posts
---
---
Follow blog