Film list in celebration of Pride
To celebrate Pride week, our student ambassador Rong-Ci compiled a recommendation list of movies that feature queer themes.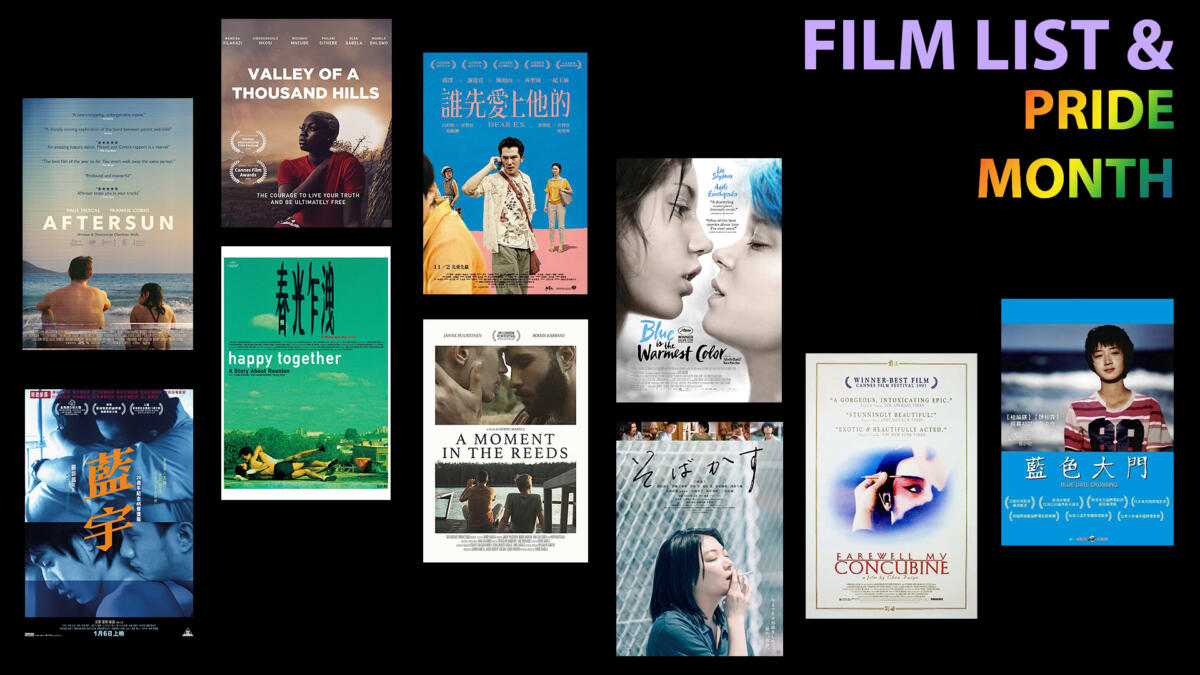 See the list of film titles and their trailers (in no particular order).
1. DEAR EX, MAG HSU&Hsu CHIH-YEN, 2018
2. Blue Gate Crossing, Chih-yen Yee, 2022
Blue Gate Crossing trailer
3. Blue Is The Warmest Color, Abdellatif Kechiche, 2013
Blue Is The Warmest Color trailer
4. AFTERSUN, Charlotte Wells, 2022
5. Valley of A Thousand Hills, Bonie Sithebe, 2022
Valley of A Thousand Hills trailer
6. Happy Together, Kar-Wai Wong, 1997
7. Lan Yu, Stanley Kwan, 2001
8. Farewell My Concubine, Kaige Chen, 1993
9. A Moment In The Reeds, Mikko Makela, 2017
A Moment In The Reeds trailer
10. I Am What I Am, Shinya Tamada, 2021
By: Rong-Ci
Life of an art student
In this blog, Uniarts Helsinki students share their experiences as art students from different academies and perspectives, in their own words. If you want to learn even more regarding studying and student life in Uniarts and Helsinki, you can ask directly from our student ambassadors.
Latest posts
---
---
Follow blog