Helsinki survival tips: Food
Student ambassador Rong-Ci's recommendations on Helsinki's eateries.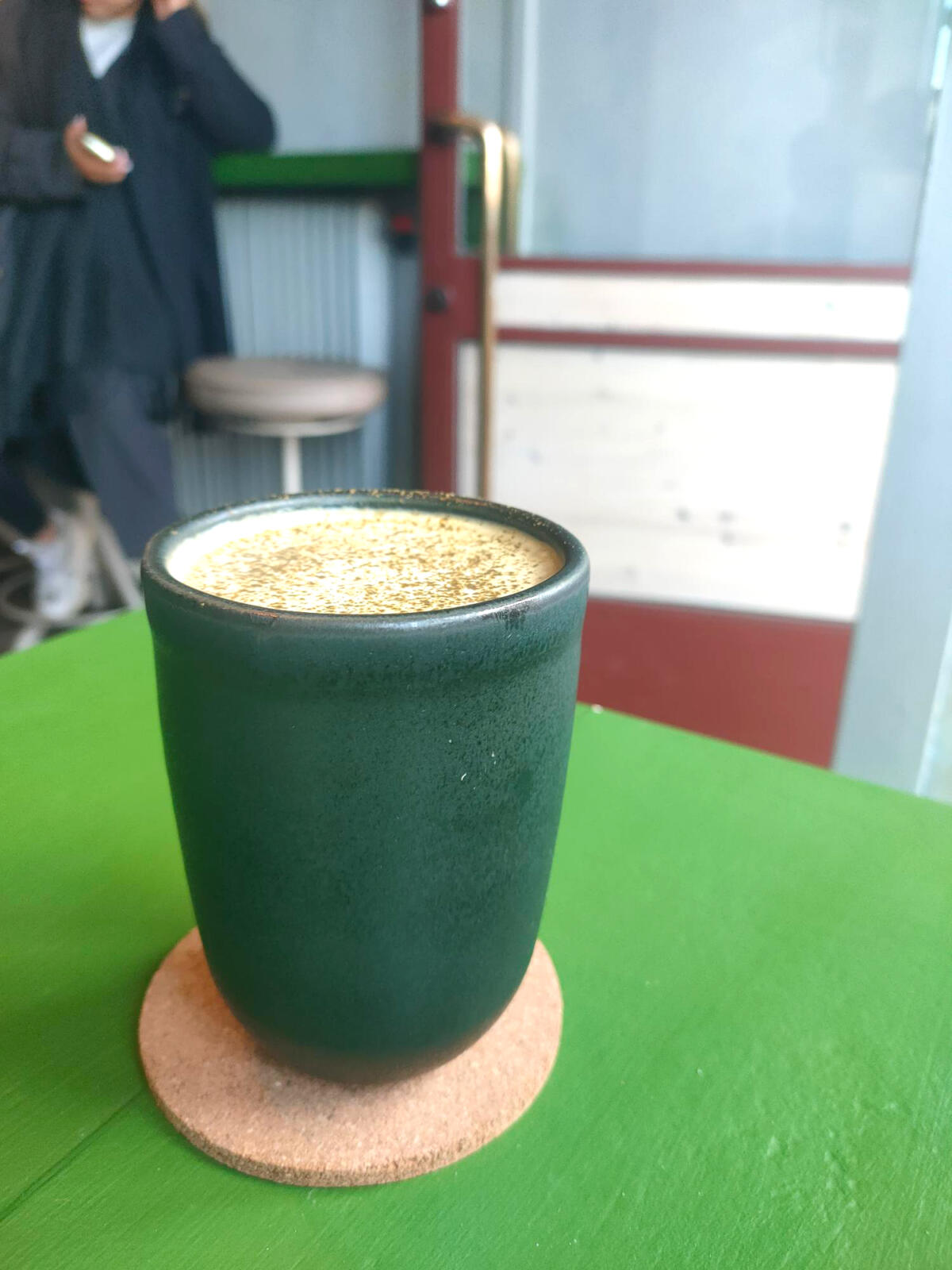 Who I am 
I am Rong-Ci from Taiwan, a student and a student ambassador. I am currently studying in Academy of Fine Arts. In this post I'll share a few spots with good taste in Helsinki based on my experiences. As Finland is often described as uncreative when it comes to food, from my experience, however, that is not entirely true.
Food and its stabling effect
Being far from home, it's important to find stability and comfort during my studies by enjoying familiar tastes and warmth. In the dark Finnish winter, warm and delicious foods have helped me cope. After a tiring day of studying or working, nothing is more comforting than a cup of warm drink. Interestingly, food and drinks prepared by others always seem to taste better!
It's also useful to know a few spots where you can drop in from time to time without putting too much strain on your budget. If you're tired of always going to chain cafes when meeting friends on the weekend, this post will provide some inspirations.
Part I: Drinks, a casual afternoon meeting with friends
Matcha Crew
A newly opened tea shop located near Kamppi, just 5 minutes walk from metro. It's my personal favourite for meeting friends shortly. The average expense per visit is 5- 7 euros. The average time spent in the shop varies from 15- 40 mins. You can choose the sugar amount added by yourself.
TeeMaa Teehuone
Near Kamppi, 5 mins walk from metro. Various options of tees from Asian countries are available, also a few options of ice creams and cakes. A dedicated tee utensil, tee bag shop is in the store. The average expense is 7- 14 euros per visit. A good place for a longer talk.
Maja Coffee Roastery
Near Lauttasaari, a simple cafe opened by Japanese. The average expense is 5- 10 euros. Unfortunately, the cafe will be closed soon due to the owners personal plan. It opens only on Wednesdays nowadays.
Part II: Restaurants, weekend hangout options
Ravintola Bali
A newly opened Indonesian restaurant in Mäkelänkatu. The price is reasonable and the restaurant owners are nice in a way that they care about your dining experiences. Their lemon grass tea is especially good.
Noodle Story
https://www.noodlestory.fi/#home
There are several Noodle Story spots in Helsinki, I personally visit the one in Fredrikinkatu more often. Beef noodle soup is recommended. If you are vegan or vegetarian, their sesame noodle with kimchi and tofu is definitely worth trying.
Phở Việt
https://www.myhelsinki.fi/en/eat-and-drink/restaurants/pho-viet
One of the very few restaurants that remains open until 10 p.m. on the weekends. If you happen to install your exhibition or visiting the center area until late, it's a good place to go. Their food amount is never disappointing.
Singapore Hot Wok
https://www.myhelsinki.fi/fi/sy%C3%B6-ja-juo/ravintolat/singapore-hot-wok
Located in Kamppi, the taste is good and is very close to what I recognise as authentic Asian street fried noodle. It's usually crowded, be prepared to wait for a couple of minutes before dining.
Life of an art student
In this blog, Uniarts Helsinki students share their experiences as art students from different academies and perspectives, in their own words. If you want to learn even more regarding studying and student life in Uniarts and Helsinki, you can ask directly from our student ambassadors.
Latest posts
---
---
Follow blog