Meet the Theatre Academy's Student Ambassadors
Students Christy, Homa and Lydia introduce themselves. Want to ask about theatre, dance or performance studies? You can reach us at: teak.student.ambassadors@uniarts.fi.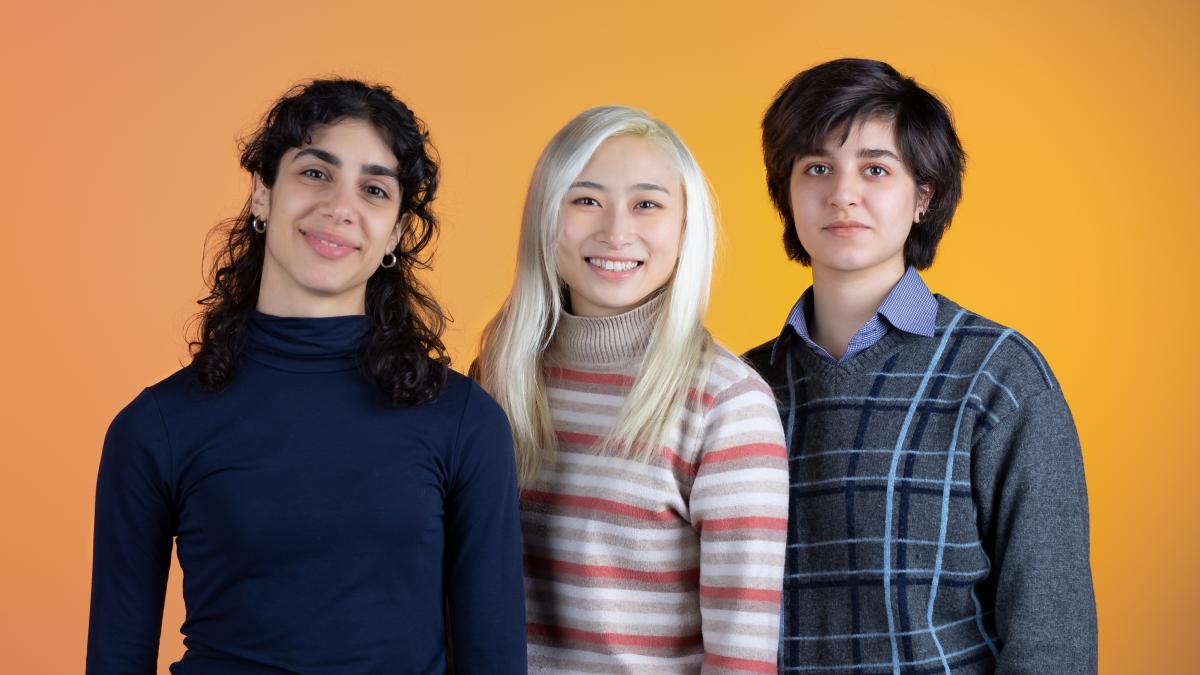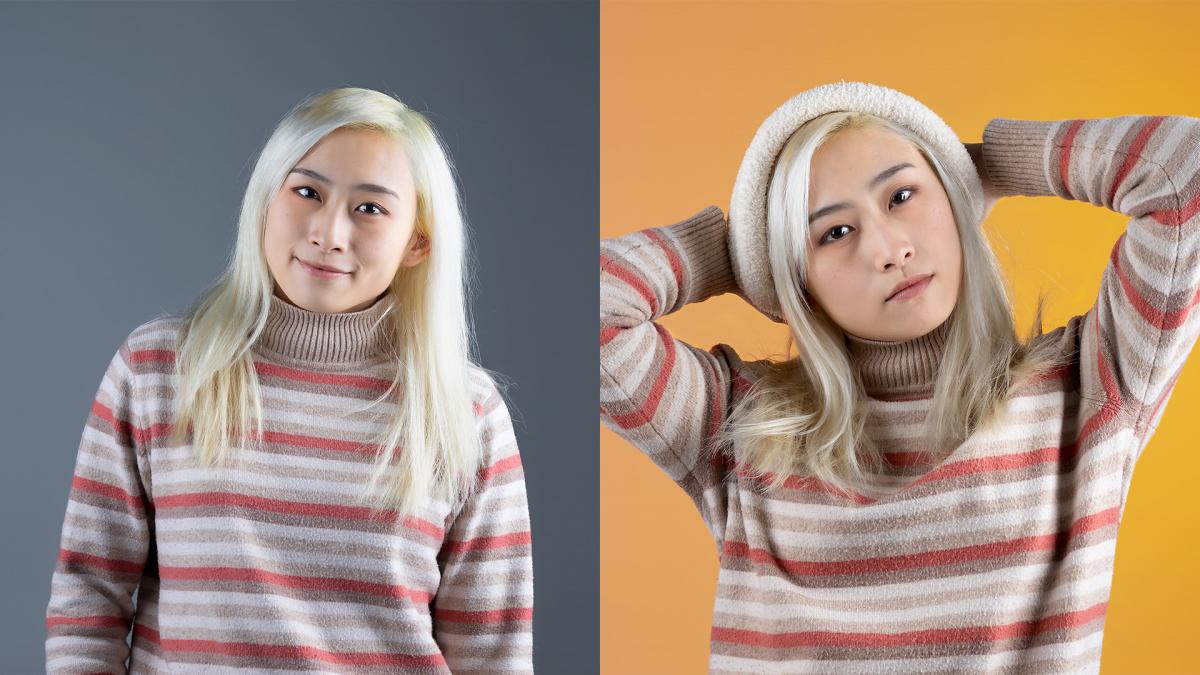 Christy, Master's in Comparative Dramaturgy and Performance Research
English, Cantonese, Mandarin
Hey there, it's Christy from the Comparative Dramaturgy and Performance Research programme! Originally from Hong Kong, now living the student life in Helsinki.
Studying at TeaK is like being in a creative bubble! You're surrounded by fellow artists and thinkers who inspire and challenge you. Of course, with great creativity comes great responsibility… to uphold the high academic standards, that is! But hey, we wouldn't have it any other way.
My life-hack for surviving Helsinki? Invest in a humidifier! With the indoor heating blasting all winter long, the air can become so dry you'll feel like you're in a desert. But with a humidifier, you'll be able to breathe easier and feel more comfortable in your own home. Trust me, your sinuses will thank you!
Now, let's talk about the object I chose for my photoshoot: a hat. To me, it's not just a fashion statement (although it does look pretty stylish, if I do say so myself). It's a symbol of my creative process – my "thinking hat," if you will. When I'm wearing my hat, I'm in my element, full of ideas and inspiration. Plus, let's not forget that it's a lifesaver in the chilly Helsinki winters!
And speaking of creativity and inspiration, my advice for fellow students would be to stay true to your own artistic vision. With so many different approaches and perspectives out there, it can be easy to lose sight of what truly speaks to you. But like a trusty hat, keep your own ideas close and let them guide you through your studies.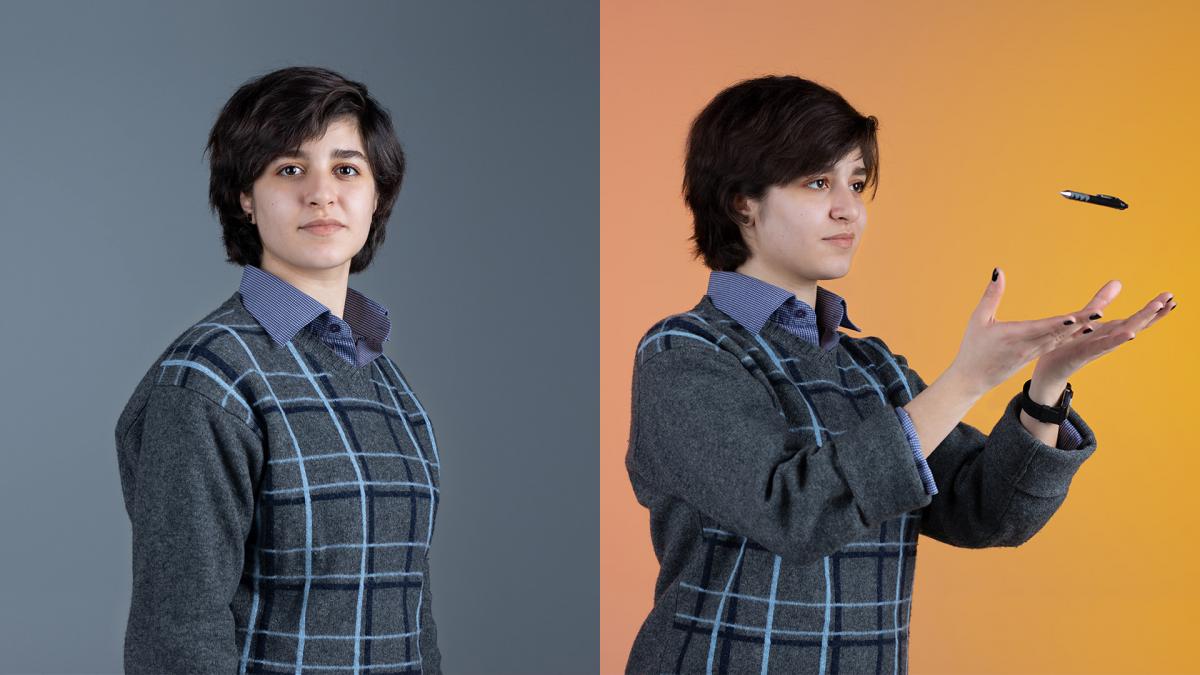 Homa, Master's in Directing
Farsi, English
My name is Homa and I am a director/dramaturg from Iran and I study directing at TeaK. My field of study is very important to me and I have always been welcoming to new experiences.
Before I came here for the programme, I was very motivated to study at TeaK with all that I had heard about Finland's educational system. I have to say, my expectations have been met. Studying at TeaK is challenging and intense at times, yet you have space to overcome each milestone in the programme at your own pace and method. I have a very good connection with my professors, and I feel I am a part of the community.
A Helsinki life-hack is jumping into icy lakes on cold winter days. Although I was not sure about it at first, after experiencing it I can say it makes you feel fresh and energetic. Be careful not to catch a cold! You can always pop into a sauna afterwards!
The object that I chose is my special pencil. It is valuable to me because I have had it for ten years. It is like a co-worker to me since I have gone through various creative pathways in the ups and downs of my life.
As artists, we are all individuals and have different perspectives. But when you dig into details of each individual's experiences and personalities, you realise that there is much to learn from these vast variations in the artistic community. Writing these details down makes a significant difference as it will give you the chance to think about them over longer periods of time.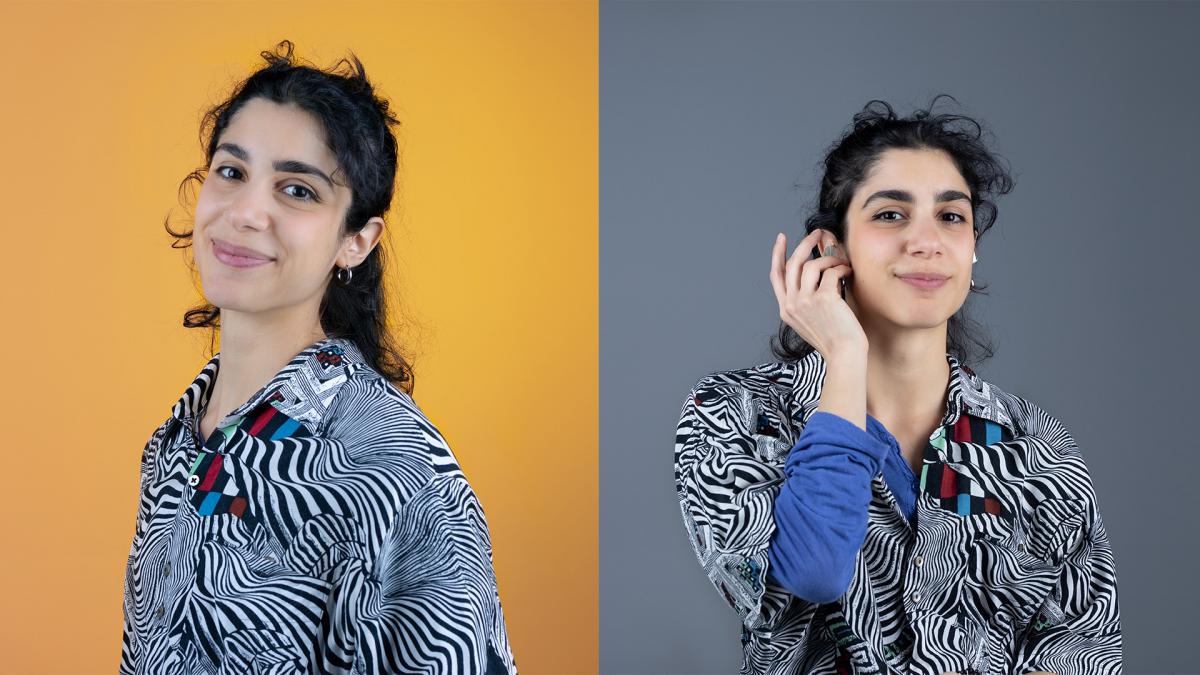 Lydia, Master's in Choreography
Greek, English, French
Hei! My name is Lydia, I am a dance artist from Greece currently completing my master's degree in Choreography at the Theatre Academy.
Studying at TeaK has offered me the possibility to delve deeper into the field of dance, through lectures, projects and educational trips. I had the opportunity to meet and collaborate with other students within the school and be part of stimulating conversations and processes. Thanks to the small size of my cohort, I was able to build strong relationships with my classmates and receive extensive support from our tutors.
My little Helsinki life-hack would be to really take time to explore around the area you're living. Find the nearest nature walk, beach or forest and devote some of your time outdoors. Bonding more with nature can be key for dealing with the long dark winters, loneliness and understanding the local culture.
My chosen object was a tiny elephant carrying a ball that I was gifted by one of my working groups during my studies. Elephants are my favourite animal; they show strength, gentleness and intelligence, attributes that I wish to hold as a person and art maker. Choosing to complete an MA has placed me in a position to receive constantly direct feedback for my work and ideas. It is a process that can make one feel vulnerable, but it can also be the source for great growth. My advice would be to welcome the feedback that is offered to you, reflect on it, not always act on it and definitely never take it personally.
Photography and editing by the Student Ambassadors of the Academy of Fine Arts: Anastasia Lapteva (@aasyalapteva), Ellenor Rose Nish (@studiomokii) and Rong-Ci Zhang (@rrong.ci.zhang)
Life of an art student
In this blog, Uniarts Helsinki students share their experiences as art students from different academies and perspectives, in their own words. If you want to learn even more regarding studying and student life in Uniarts and Helsinki, you can ask directly from our student ambassadors.
Latest posts
---
---
Follow blog