The Holobiont That Therefore I Am
Bárbara Sánchez Barroso wants to tell a new evolutionary story, in which emerging, more profound relationships with animals and other more-than-human entities could be established. Barroso is one of the artists-in-residence of Research Pavilion #5.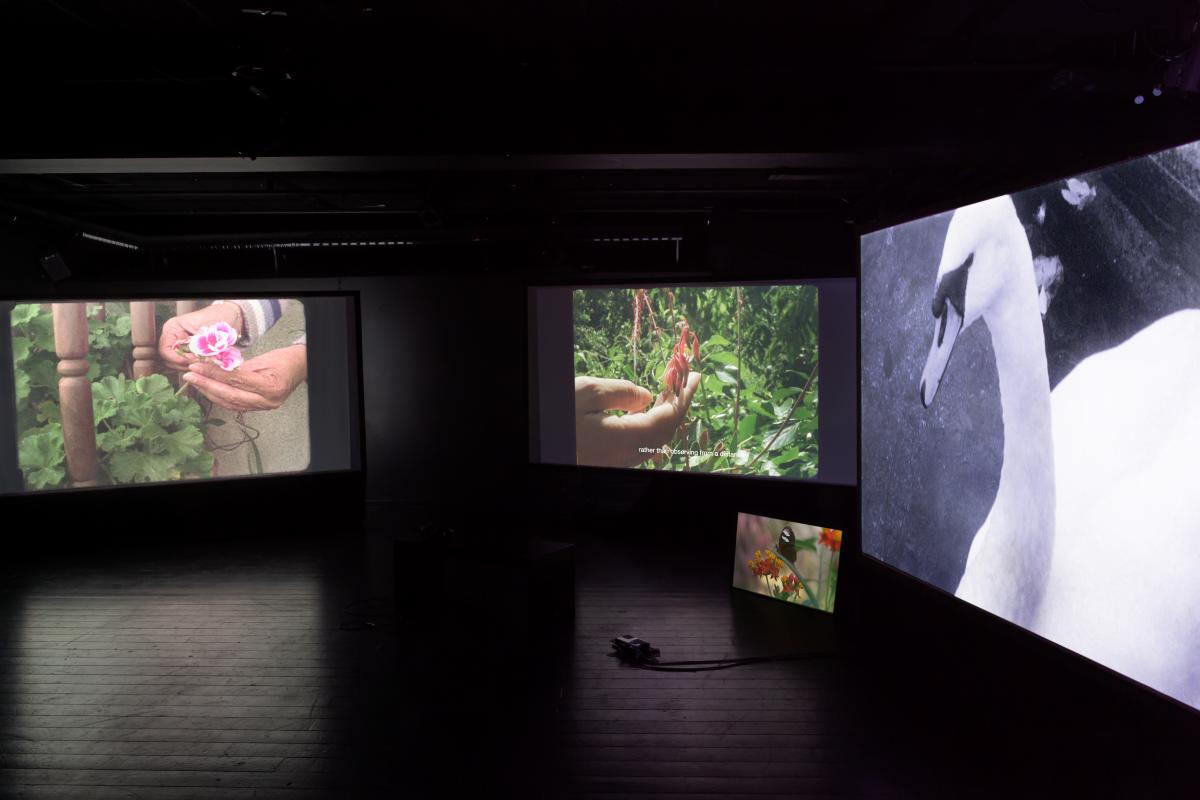 The holobiont project
There is a figure that helps to explain this new paradigm that potentially opens the doors to a novel speculative world: the holobiont.

The holobiont is a term coined by Lynn Margulis in Symbiosis as a Source of Evolutionary Innovation. The holobiont is a simple biological entity constituted by a community of microorganisms. The holobiont discussion forms one part in her much broader endosymbiotic theory, which claims that cooperation and symbiotic relationships between organisms were a supreme force in evolution, instead of competition being the principle of organism-making.

My project relates in many ways to the Research Pavilion #5 theme: Puzzled together, not only as a topic but also as content. I'm interested in to keep developing my artistic research and work around the topics of ecology and new ways of looking at and portraying nature. On the puzzled together, I think the figure of the holobiont resumes well what society and our views on the human and the more-than-human world should aim to: to see ourselves, all the beings on the planet as this creature constituted by a community, not as separated individual. I think video, research, and art in general, should go into this goal of uniting us, puzzle us together, instead of getting more and more separated.
Artist-researcher profile
Bárbara (Lleida, 1987) is a visual artist who works mainly with moving images and video installations. She studied Fine Arts, Audiovisual Communication and Literature Theory at the University of Barcelona. She holds an MA in Artistic Research from the Malmö Art Academy, Lund University, Sweden, and a postgraduate degree from HISK, Belgium.

Her work has been exhibited individually and collectively at Inter Arts Center, Malmö; ARBAR, Girona; Fundació Joan Miró, Barcelona; La Capella, Barcelona; MoCA, Taipei; Museo d'Arte Contemporanea, Lissone; MHKA, Antwerp; Fundación Naturgy, A Coruña; Centre d'Art La Panera, Lleida; CAC, Quito; Sala Amadís, Madrid; B'Chira Art Center, Tunis; Sala d'Art Jove, Barcelona and MUST, Lecce; among others.

Her videos have been included in the collections of the Han Nefkens Foundation and the Naturgy Foundation. She has worked as an associate professor at the Universitat de Barcelona and she won the Han Nefkens Foundation scholarship to study in Belgium.
Bárbara Sánchez Barroso's Research Pavilion residence will take place in Saari Residence from 16 May to 28 May 2023.