What to expect from studying Directing at Uniarts Helsinki?
Homa, Master's student in Directing and Student Ambassador, offers insight to studying Directing at Uniarts Helsinki's Theatre Academy.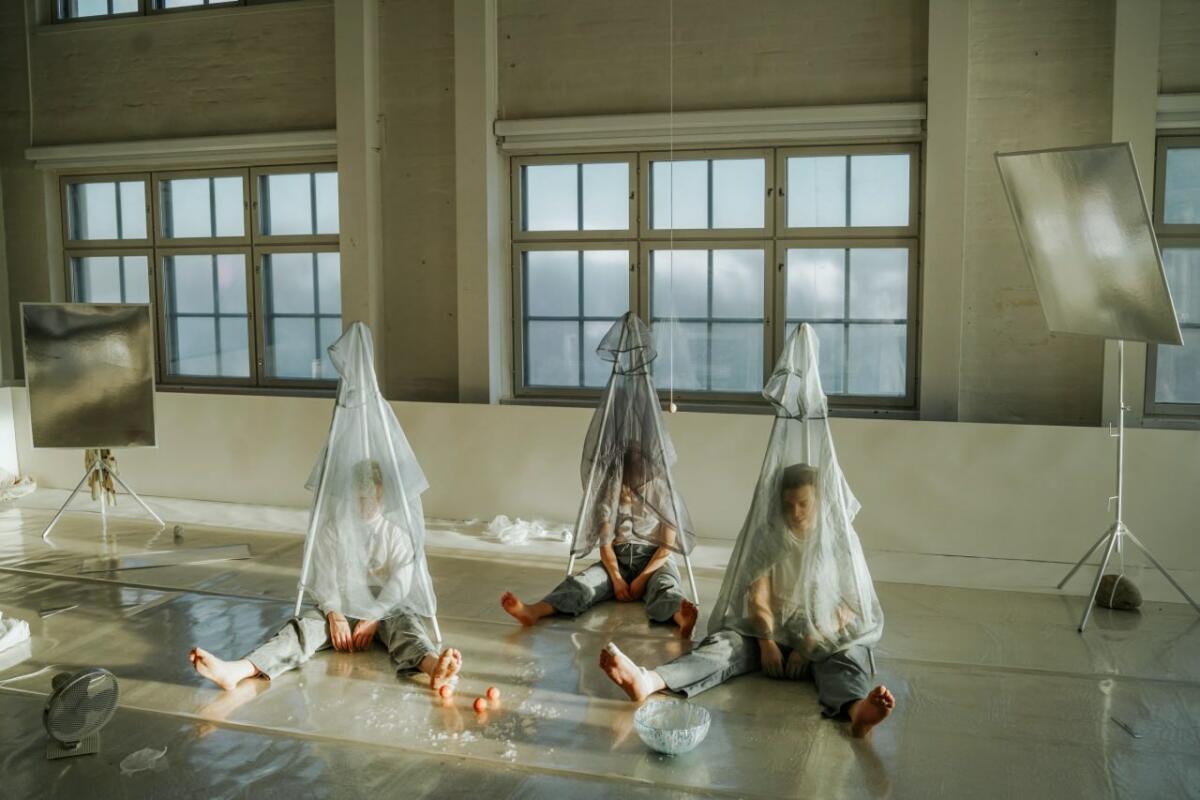 If you're considering a directing program at University of the Arts Helsinki, you're probably wondering what to expect from your studies. As one of the most prestigious universities in Europe for the arts, the University of the Arts Helsinki offers an exceptional education for students who are serious about pursuing a career in directing. Here are some of the things you can expect from the program:
An Intense Focus on Your Craft
The directing program at University of the Arts Helsinki is designed to help you become the best director you can be. With a curriculum that emphasizes both theory and practice, you will gain a deep understanding of the art and science of directing. You will learn the history of directing, the techniques and styles used by different directors, and how to apply these techniques to your own work. You will also have the opportunity to work with actors, designers, and other professionals in the field to develop your skills and refine your craft.
A Collaborative Environment
Directing is a collaborative art, and the University of the Arts Helsinki understands the importance of working well with others. You will have plenty of opportunities to collaborate with your fellow students, as well as with other artists and professionals in the field. Whether you are working on a play, or a multimedia project, you will learn how to work with others to create the best possible result.
A Wide Range of Elective courses
While the core curriculum for the directing program is focused on the craft of directing, you will also have the opportunity to take a wide range of elective courses. These courses can help you develop your skills in other areas. They can also help you explore different genres and styles, giving you a broader perspective on the world of directing.
Access to Facilities
At University of the Arts Helsinki, you will have an access to some of the best facilities. You will have everything you need to bring your vision to life. You also have an access to cutting-edge equipment and technology, helping you stay up-to-date with the latest trends and techniques.
The theatre program is housed in the beautiful and historic Helsinki Theatre Academy, which features a range of performance spaces, including black boxes, studios. These spaces are equipped with the latest lighting, sound, and projection technology, ensuring that students have an access to the tools they need to create dynamic and engaging productions.
In addition to the performance spaces, the Theatre Academy also has a range of rehearsal rooms, design studios, and classrooms, as well as a library and resource center that is dedicated to the arts. All of these facilities are designed to foster creativity and collaboration, and to provide students with a supportive and inspiring environment in which they can learn.
Networking Opportunities
The directing program is well-known, and many graduates go on to have successful careers as directors. As a student, you will have the opportunity to build a network with other professionals in the field, including alumni of the program. This can help you make valuable connections and open doors for future opportunities.
Focus on Your Professional Development
At University of the Arts Helsinki, the directing program is designed to help you develop not only as an artist but also as a professional. You learn about the business side of directing, including how to pitch projects, secure funding, and navigate the industry. You will also have the opportunity to work on real-world projects, giving you practical experience and helping you build your resume.
Supportive Community
Perhaps most importantly, the directing program is known for its supportive community. You will be surrounded by other students who are passionate about directing and who are committed to helping each other succeed. You'll also have access to a team of experienced faculty members who are dedicated to helping you achieve your goals.
The role of feedback
In theatre directing education, feedback and critique play a vital role in helping students develop their skills and artistic vision. Here are some of the ways in which feedback and critique are used in theatre directing education in Helsinki:
Classroom critique: In the classroom, students present their work to their peers and receive feedback from both their classmates and the instructor. This critique process helps students to refine their ideas and techniques and learn from others.
Rehearsal critique: During the rehearsal process, students work with actors and other collaborators to bring their vision to life. The director and actors may receive feedback from the creative team, such as designers and stage managers, as well as from the director's mentor or faculty advisor. This feedback helps to ensure that the production is progressing as intended and that the director is effectively communicating their artistic vision.
Performance critique: After a production has been staged, students and directing teachers participate in post-show discussions and critiques to analyze the performance and identify areas for improvement. This feedback can help the directors to continue to develop their skills and refine their performances.
Mentorship: In addition to formal critiques and feedback, students in theatre directing education at the university also receive mentorship from experienced directors and faculty members. This mentorship provides individualized feedback and guidance to help students develop their skills and find their own artistic voice.
Feedback and critique are essential components of theatre directing education in Helsinki. By providing students with constructive criticism and guidance, the program helps to foster the development of skilled and innovative directors who are able to create powerful and engaging theatrical experiences.
Overall
Studying theatre directing at Uniarts Helsinki means becoming a part of a vibrant and supportive artistic community. The faculty and staff are dedicated to create an inclusive and welcoming environment where students can feel free to take risks and explore their creativity.
In conclusion, if you're considering a directing program at University of the Arts Helsinki, you can expect an intense and rewarding experience that will help you develop your craft, build your network, and launch your career as a director. With a focus on collaboration, creativity, and professional development, the program is designed to help you become the best director you can be.
Homa Shokri
Master's Student in Directing
Theatre Academy Student Ambassador
Life of an art student
In this blog, Uniarts Helsinki students share their experiences as art students from different academies and perspectives, in their own words. If you want to learn even more regarding studying and student life in Uniarts and Helsinki, you can ask directly from our student ambassadors.
Latest posts
---
---
Follow blog