The summer with no events
In summer 2020, the world went quiet as most of the mass events around the globe were cancelled. Worldwide, tens of thousands of event professionals were left unemployed and millions of festival goers had to find other activities for their summer weekends. Meri Jaakola, a festival production freelancer, looks into how the summer without events appeared in her social circles, largely consisting of event production professionals and avid festival attendees, in Finland.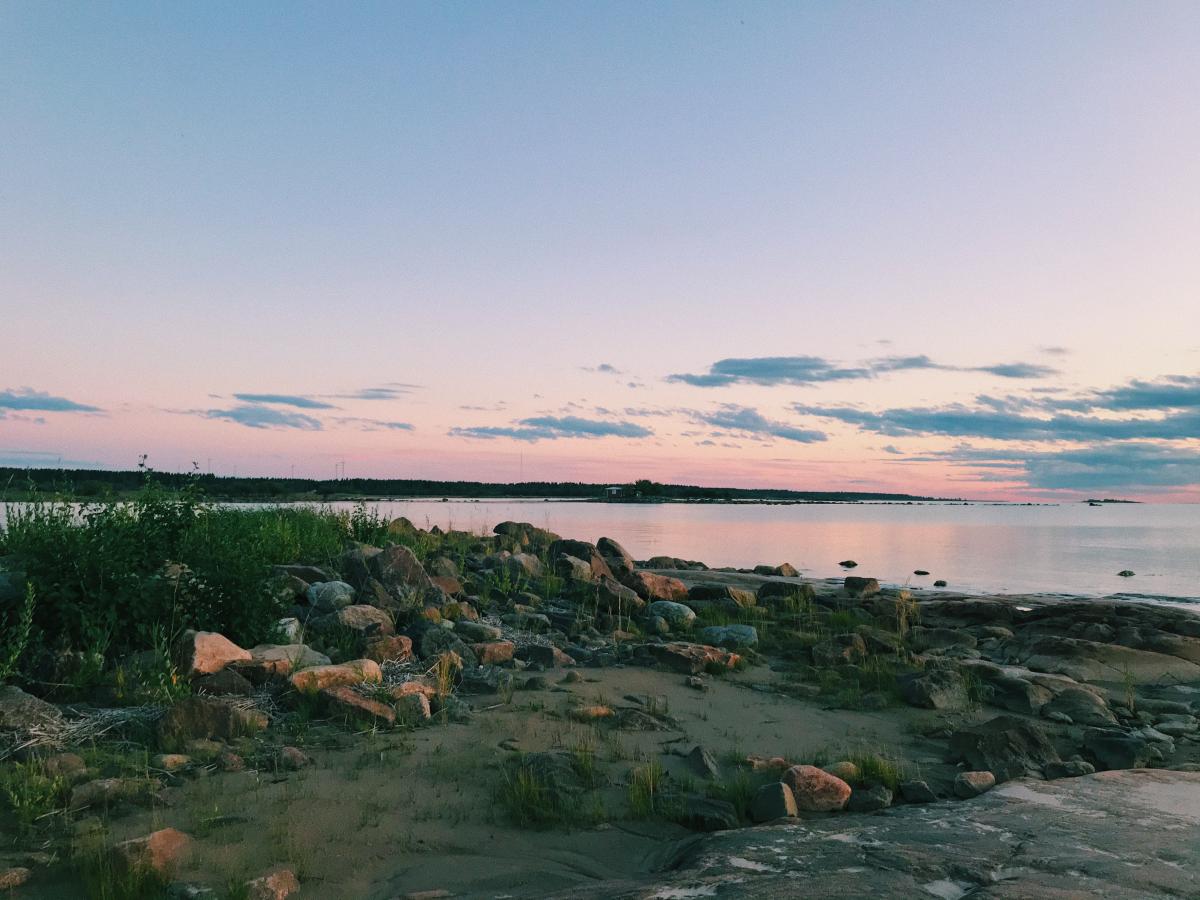 Let's start with a riddle: what happens in December, has people excited weeks in advance, promises a gathering with your favourite people and makes people spend hundreds of euros at once? No, it is not Christmas.
It is the first festival line up announcement for next summer.
Finland wakes up in the summer, the season traditionally seen as the peak festival period. There are, however, festivals around the country throughout the year too. On top of being a land of a thousand lakes, Finland is arguably also a land of, if not quite a thousand, hundreds of festivals, most of which take place in the summer. In addition to festivals there are also countless markets, summer theatre performances and a vast number of diverse summer events all around the country. It is safe to say Finland comes alive with thousands of events every summer.
Festivals and events employ a significant number of cultural field professionals in Finland. According to Tapahtumateollisuus ry, there are approximately 3200 companies operating within the event industry and combined almost 200 000 people work in the field. The value of the field is estimated to be 2,35 billion euros. Summer events are largely awaited by hundreds of thousands of event and festival goers for whom the summer events can be the highly anticipated highlight of their year. On top of this, festival and event collaborations are, for example, an important part of many companies and brands' marketing strategies. The list of stakeholders connected to festivals is long, and many are left out here.
Enter Covid-19, enter worldwide uncertainty, enter mass gathering and travel restrictions. What does a summer with no events look like?
I am a freelancer in the field of event and festival production. Before this summer I had, like many times before, prepared myself for a busy summer of working and on my time off enjoying festivals my colleagues in the festival field had worked hard to make happen. I had planned one quick summer cottage visit and hoped to spend a few weekends on the beach. Surely that would be enough time off! Then, suddenly, all the biggest events were cancelled, worse came to worst and a remarkable number of people I know either lost their job or were laid off temporarily, myself among them. Almost overnight, thousands of festival workers around the country had a summer of no work looming ahead of them. For my findings, I have analysed my social groups' social media presence and have also spoken about the situation with many people, within and outside of the event industry.
In my social circles summer 2020 looked rather calm compared to summers before. Most of the mass events were cancelled rather late in the summer, therefore making finding alternative work a challenge. Some found work, for example as bus drivers or within the film and television industry that had slowly started to waken after a quiet spring. Others faced what had seemed impossible for years: a summer holiday actually in the summer. The views on peoples' Instagrams were more aesthetically pleasing than on summers before: summer cottage gardens, seashores and fancy ice creams. I am all for visually pleasant content, but I have to admit I did miss the selfies of tired people at the end of long festival setup days, photos of the same locations every day and the inside jokes between festival colleagues. Given the travel restrictions many people headed to their summer cottages and spent time with their families. Many found new places to explore near their homes, borrowed friends' pets for forest treks, trained for marathons or learned to code – pretty much the same activities everyone was up to at the beginning of lockdown in March.
On the weekends, when in other (or dare I say "normal") summers peoples' Instagrams would have filled with festival stories and posts, you could now see rather normal content, so to speak. Both event workers and goers spent their weekends on beaches and summer houses, dancing so long sunset and sunrises mixed together, enjoying summery treats and smiling, smiling, smiling. That is something that was easy to see, especially from the festival professionals' social medias: the smiles and how relaxed people seemed despite the uncertain times on the work front. It appeared that after the initial shock of losing all work, and for some, all income, the break the summer brought was rather needed. I saw posts saying someone had not picked berries in a decade, someone else had never had a summer holiday at the same time as their kids, others never managed to sync holidays with friend groups' summer cottage trips before. Some spent time analysing their lives and next professional steps. Stopping for a moment granted time to organize thoughts and set sights to the future. I managed four summer cottage visits instead of the planned one, read dozens of books and swam over thirty times (yeah, I counted). At least I know I needed the break, the summer off, and as I like to call it, the summer of healing. And it really seemed many others needed that too.
Ours is a hectic and, at times, a rough business. Work is not the easiest to find and when you do, the days are long, pay might not always be the best and the work is often project-based and requires freelancing. Your body is on its limits, you might sleep poorly for weeks because of work matters playing in your head. Stress is constant and problem-solving skills are needed many times a day. And, as we could see this summer, the work does not divide evenly. Those who were working this summer felt it was more stressful than before due to changing restrictions and how late they were announced. You had to constantly be on your toes, ready to either cancel the event on a tiny notice or to stretch yourself even further. Many organisations ran on skeleton crews and the work piled up on the desks of those working while thousands of people were out of work. This imbalance is obviously not an ideal situation for either those working or those on holiday. Oh, did I say holiday? I know, that might sound unfamiliar. That is a nice way to spell "unemployed."
At the end of the summer, people did feel rested and ready to work. The thing is, there still is no work to be done. There is no telling when the event industry will be back on its feet, but when it happens, I will be there to greet my dear friends, events. The long days, the suspicious amounts of caffeine consumed in a festival day, the smiles on festival goers' faces and most importantly: the colleagues, the friends, the people dear to me. Here's hoping next summer we will be back doing what we do best: creating events and experiences for people who have been deprived of them for two years.
– Meri Jaakola
The AM Times
Have you ever wondered what arts management is and what's its role in promoting sustainability, diversity and equality? Join us for a peak behind the curtains and learn from arts managers themselves!
This blog is a space for current arts management topics featuring students' opinion pieces and reflections, interviews with field professionals from around the world, and occasional guest posts.
Latest posts
---
---
Follow blog