How to study trip during the times of uncertainty
Planning and executing an international study trip is part of the Arts Management degree programme. There is even a special association, the Association of Sibelius Academy Managers of Arts, that all new students join to arrange the trip in an orderly fashion. The study trip is an opportunity to get an overview of artistic practices from other countries and form new connections. This is a short story about arts management students from the 2019 intake planning their study trip. In a way it reflects the nature of work in the arts – we make things happen with flexibility, resilience, belief in what we do, and some luck.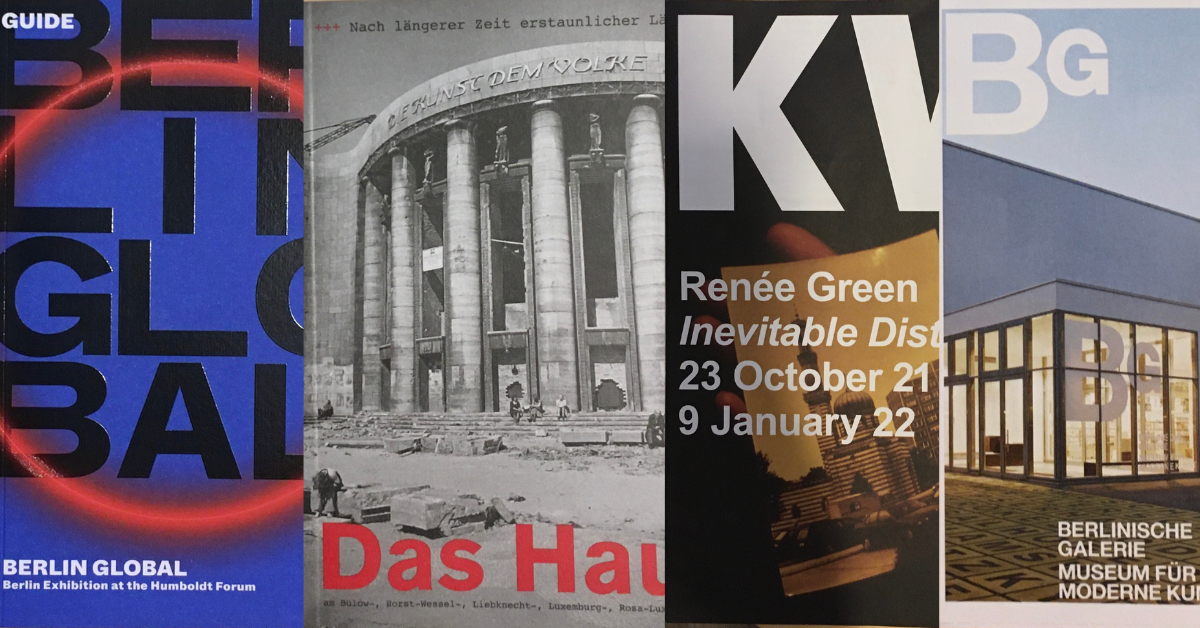 Attempt 1 – Amsterdam in September 2020
When we commenced the programme, the study trip was talked about as one of the highlights. The previous generation of arts management students went to New York. "Wow!", we eagerly thought, "something to look forward to". We soon agreed on Amsterdam as a destination. Then we split into three groups, each one assigned to look after one of the aspects of the trip. One group arranged fundraising and sent funding applications to the SibA Foundation and Student Union, another group looked into travel options and accommodation, and the last group worked on the programme. A very organised and enthusiastic approach but, as you can guess from the timing, nothing came out of it.
Attempt 2 – Finland or Estonia in spring or summer 2021
As the situation in Finland started to improve slowly early in 2021, we began to tentatively explore whether the study trip would still be possible. We held a few meetings to discuss our options. Option one was Estonia, option two was a local trip. With renewed enthusiasm and funds already secured from the SibA Foundation, we teased out what it might be like to spend a long weekend in Tallinn or organise a road trip visiting Finnish cultural organisations that are off the beaten track. To cut a long story short, the university-wide policy at the time had been reviewed on a regular basis. With every coming update it was becoming more apparent that travel during Spring and Summer 2021 would be unlikely.
Attempt 3 – Berlin in November 2021
Third time lucky, as they say. In September 2021 we were informed that the university would allow international travel. And in a manner of a few days, with the help of voting in Google Forms, we settled on going to Berlin for the long weekend between 4 – 7 November 2021. Sadly, not everyone could come as the intensive period of our studies was over by then. Still, the trip was memorable, valuable, and rich in experiences.
Day 1. The official programme started with a visit to the Finnish Cultural Institute in Berlin. A very proper way to start a study trip abroad, by learning how Finnish art and artists are presented in the vibrant cultural scene of Berlin and Germany. The visit was lovely and our group also received an invitation to the exhibition that the Finnish Cultural Institute was opening the same week. After that, we went on a backstage tour of Volksbühne, a theatre known both for their strong innovative production and, most recently, messy changes in the leadership. For a strange reason the fact that they only serve pretzels or pretzels with butter at the audience buffet really stuck with me. Then a quick dinner and back to the theatre where a premiere of Highfalutin documentary took place. The doco was an insight into the persona of late Volker Spengler, an actor at Volksbühne and one of the Rainer Werner Fassbinder's film stars. He was portrayed as wild and extremely talented, as shocking but also as a babe by his friends and colleagues. Some actors and friends of Spengler featured in the film, as well as the director, were present. Coming to the screening felt a little bit like crashing someone's private party: a bit curious, a bit awkward, a bit fun.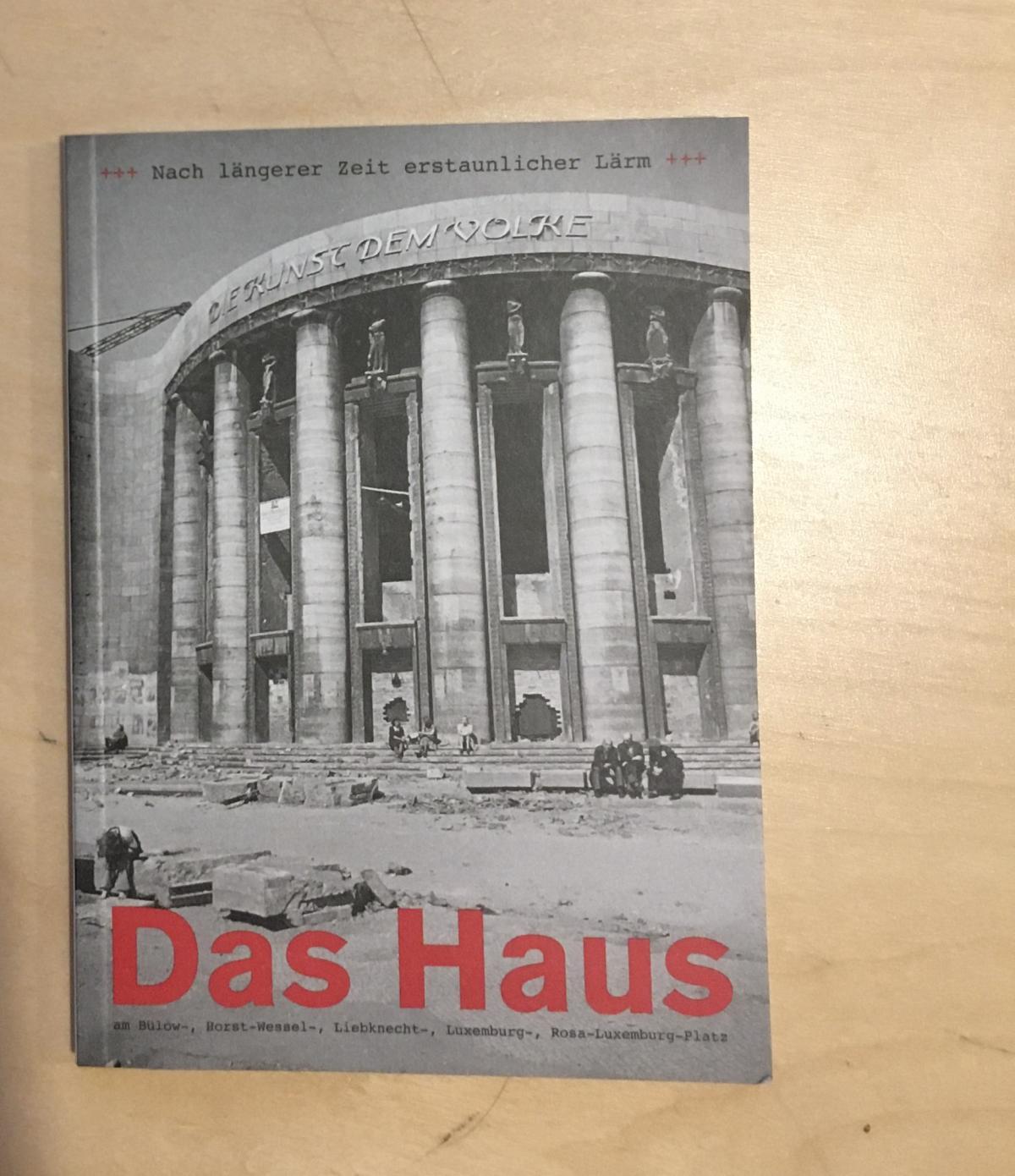 Day 2. The morning started with a visit to the KW Institute for Contemporary Art. The curators told us how the present art institution has developed from artists squatting together. We also learned about the current practices of the organisation. Then, a special treat, one of the curators took us on a tour of the exhibition they co-curated with an artist Iman Issa, Understudies: I, Myself Will Exhibit Nothing. We were lucky to also see an extensive exhibition of works by Renée Green, called Inevitable Distances. It was a multilayered and complex experience.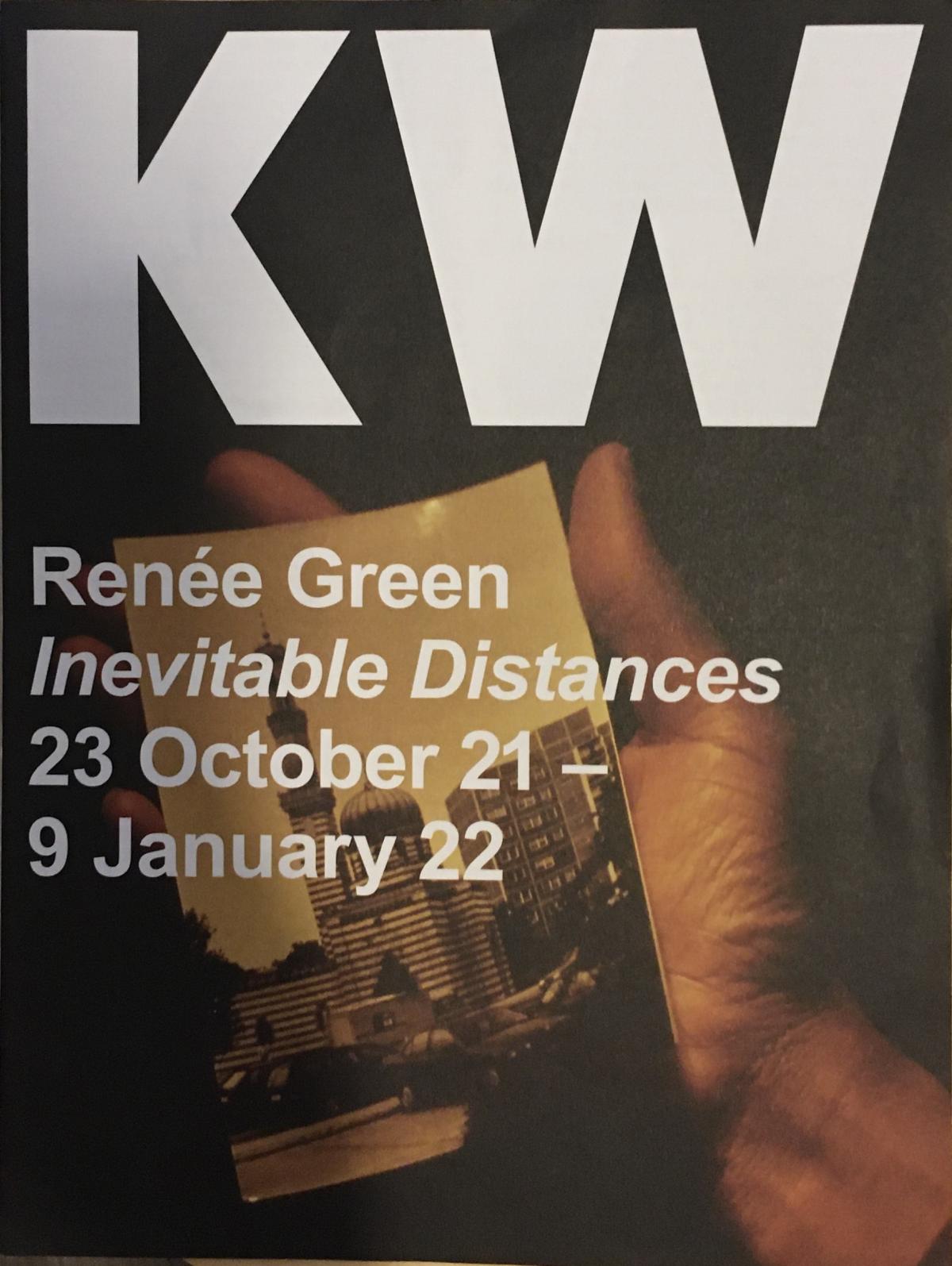 After a lunch and a walk, we met at the new Humboldt Forum, "a place for culture and science, for exchange and debate". A monumental structure that connected several re-built facades of the former Royal Palace with fascinating content spread across several levels. There was a good deal of innovation. At the Berlin Global exhibition visitors were given electronic bracelets to track the choices made during the experience. The After Nature exhibition built a convincing scientific argument that linked the environmental crisis with the crisis of democracy. The whole complex left an impression that in order to continue living, humans must embrace the responsibility for what has happened and what is happening now. And calling things what they are is one aspect of it. The textual narrative of the exhibitions was honest in, for example, calling white perspective a white perspective. Voldemort all the way, no He-Who-Can't-Be-Named nonsense.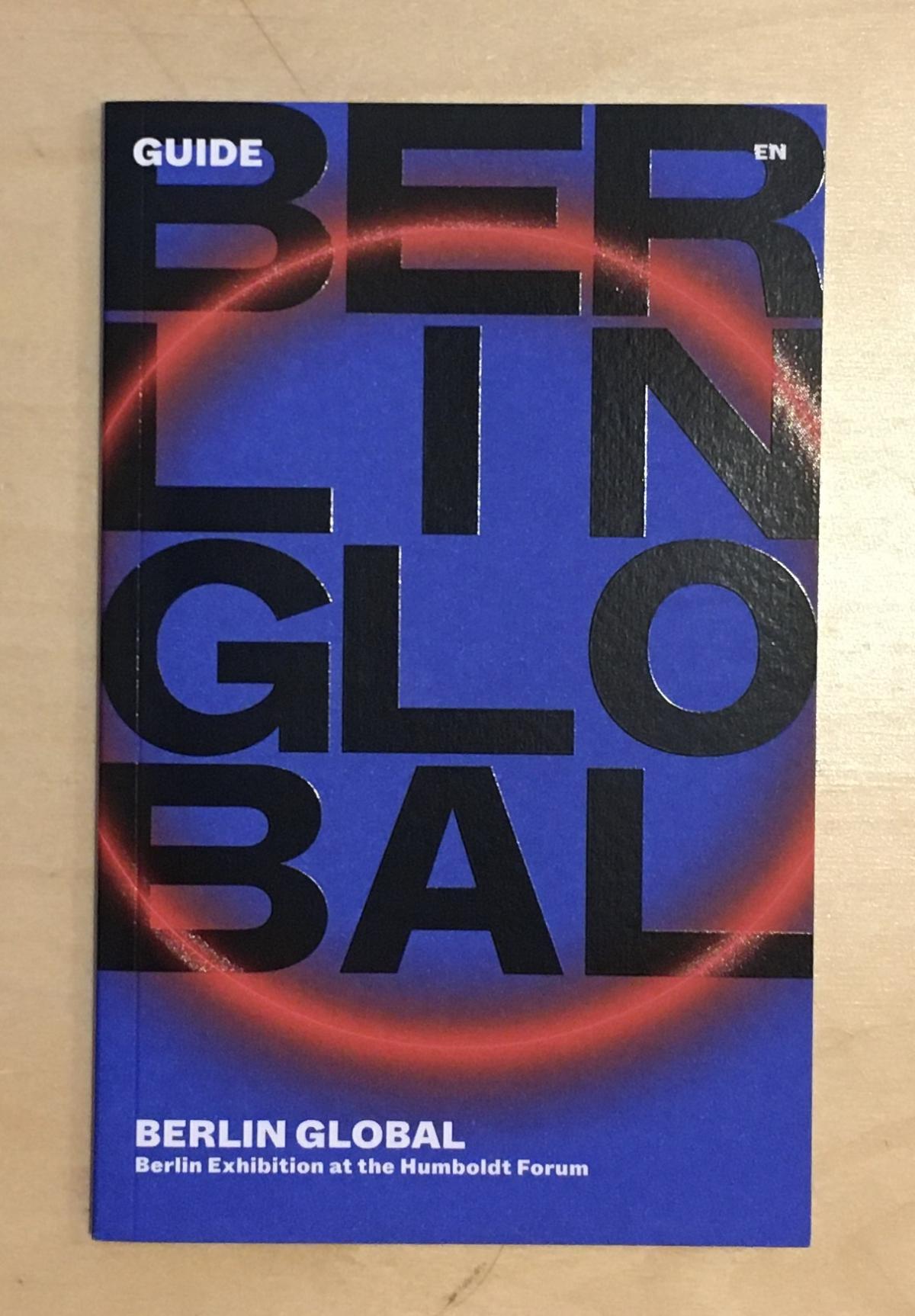 After dinner and some beers at the hotel lobby, we went to Tanzfabrik Berlin to see a performance of Silent Trio, Epilogue followed by a conversation with the artists. The show was an experimental study and the soundscape was designed to be experienced through headphones. It was interesting to hear afterwards how Tanzfabrik operated and how artists came together to work on this project.
Day 3. The morning was free and some of us took a slow stroll from Alexanderplatz to Kreuzberg's Kunstquartier Bethanien. We had lunch there too, at the 3 Schwestern, a former deaconess dining hall, the name is reminiscent of the building's history. After lunch, part of our group made their way to the Corona Culture – What the fuck is happening?! exhibition. The large space of Alte Münze in Berlin Mitte featured works of over 100 artists dealing with the exhibition's eponymous topic. Another small group wandered to the Berlinische Galerie to see an installation featuring 314,000 pages print out of Alicja Kwade's fully sequenced DNA and her other works in the exhibition called In Absence.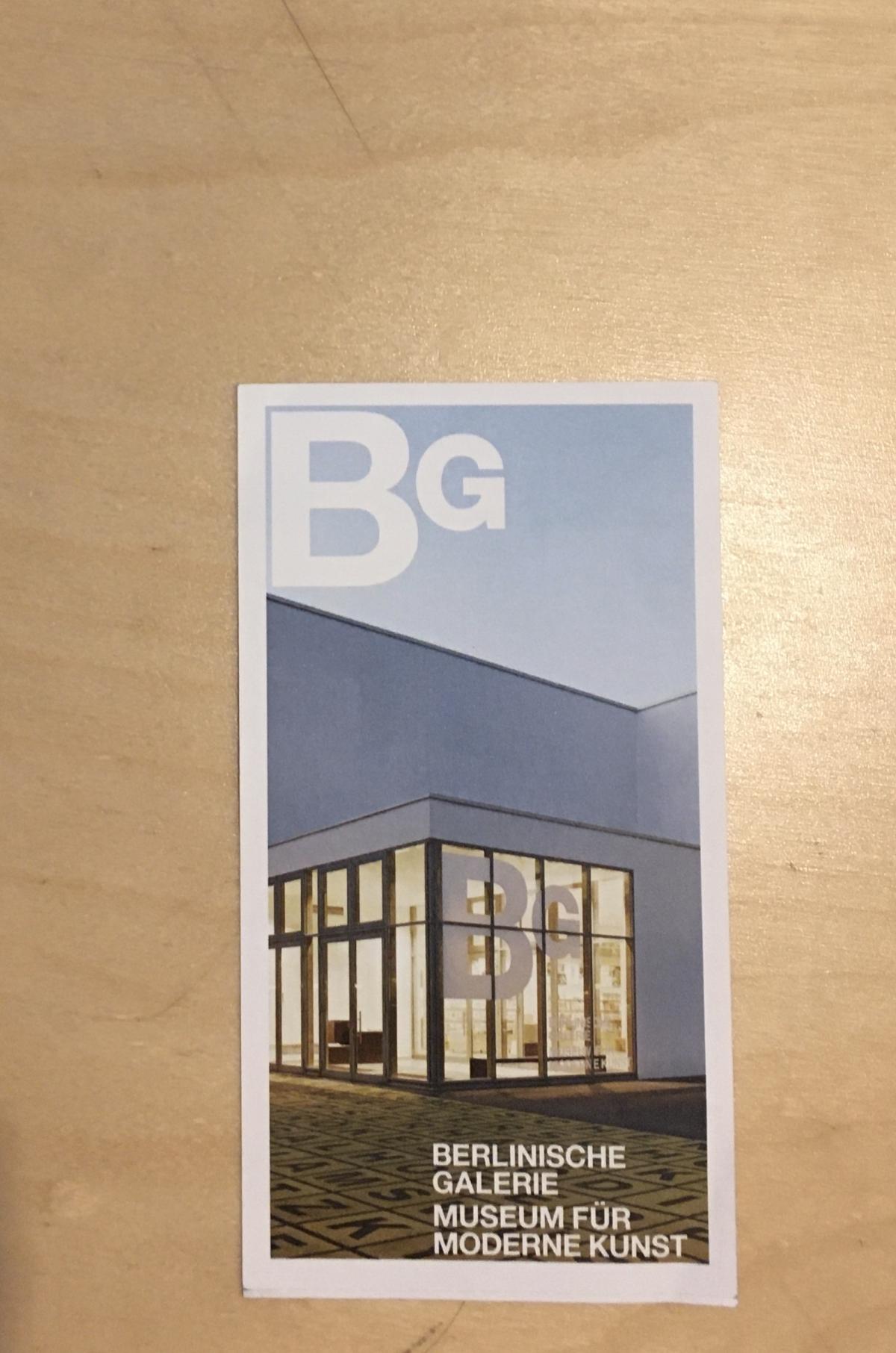 The evening saw us gathering in front of a bunker. Inside the bunker was held a private Boros Collection of contemporary art. During the 1,5-hour guided tour we learned about the collection and the collectors, about the artists, artworks, and that apparently, concrete and steel structure makes a perfect environment for art storage. The dive not only into contemporary art, but also the history of Berlin itself.
We finished the day and the official programme of our study trip at a homely Italian restaurant in Wedding, having a heartfelt discussion about the trip highlights, past experiences, future plans, and everything in-between.
Back in Finland
Now that we are back, it is time to reflect, report, and pass on the management of the Association of Sibelius Academy Managers of Arts to the new generation of Art Management students. Our study trip was very different from the original plan, still, it had all the elements we would have had if we went to Amsterdam: sense of camaraderie, new connections, fresh perspectives, and abundance of cultural experiences.
The AM Times
Have you ever wondered what arts management is and what's its role in promoting sustainability, diversity and equality? Join us for a peak behind the curtains and learn from arts managers themselves!
This blog is a space for current arts management topics featuring students' opinion pieces and reflections, interviews with field professionals from around the world, and occasional guest posts.
Latest posts
---
---
Follow blog